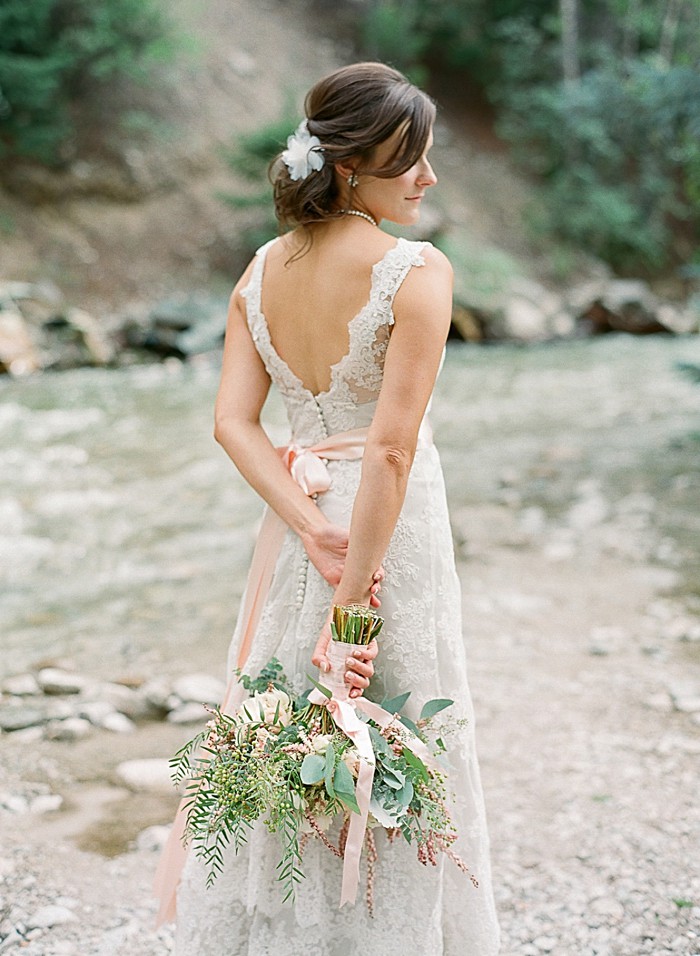 What you've been told about marketing is probably wrong.
You've seen those wedding industry surveys that tell you the average wedding budget, the average age, the average household income, and the average education level of the so-called "Average Wedding Couple."
And you noticed that this "Average Wedding Couple" finds inspiration on wedding blogs, Pinterest, and the occasional wedding magazine.
And so, you tried advertising and marketing in those places so you could get in front of all of those tens of thousands of "Average Wedding Couples."
And you thought they'd see your ad and book you (because you really are talented).
And if more couples booked you, you could pay the mortgage and do what you love for a living, and still spend quality time with your family.
But after all that marketing effort, you still aren't booking enough couples to make you feel comfortable.
Problem is: The average couple doesn't exist
The problem with the so-called "Average Wedding Couple" is that s/he doesn't exist. You're not looking at a profile of a real person, or even a real type of person. Rather, you're accessing a collection of demographic traits. Nothing more. It's a good start, but it's only a rough sketch.
It's not your , in all of their complexity and uniqueness.
Worse, when you market to an overly generalized "Average Wedding Couple" rather than your ideal client, you end up producing bland and boring content that is not likely to attract anyone in particular.
The result: you miss the opportunity to make a real connection with a client who is right for you and your business.
How to attract Ideal Couples without being salesy or pushy
At the beginning of this article, did I get to the heart of some of your biggest issues and frustrations with marketing your wedding business? Did it seem like I was in your head or I had experienced first hand everything with which you've been struggling?
That's because I have created an Ideal Customer Avatar for the vendors I want to work with and who I think I can help the most. (I also followed up with deep market research, but we'll do into that later).
My Ideal Customer Avatar helps me to understand who I'm talking to (you), what your biggest needs are, where your biggest frustrations lay, and what you want for your life and your business.
In part, I'm inventing this information based on who I want to work with: a motivated, smart, internet savvy, mountain wedding vendor who loves beauty, the outdoors, and making their wedding community stronger through networking and collaboration.
Sound like you?
Good. That means we're both in the right place!
So, who do you really want to work with?
The first step in attracting couples you really want to work with is to create an "Ideal Client Avatar."
You want to know everything you can about your Ideal Client Avatar.
Start with demographic traits: How old are they, what's their wedding budget, household income, education level, and (if applicable) parent's household income?
Get personal: Include their, where they live, their hair and eye color, their occupation, and the type of car they drives;
Now, go on to psychographic traits: These are their values, beliefs, hobbies, lifestyle preferences, favorite books and magazines, blogs they follow (even if they aren't wedding blogs), what they share on social media, their guilty pleasures, their favorite color, favorite meal, favorite clothes, where they've traveled (and with whom), and what they like doing in their spare time;
Now, get into their head: Write a journal entry from your Ideal Client Avatar's perspective. Look at their life, their emotions and how they feel about your offerings;
What problem are they trying to solve or need are they trying to address in their wedding planning?
What are they Googling when they're looking for looking for information?
Examine their dreams for their wedding day and beyond;
What story are they telling themselves about their wedding? What words does s/he use to describe their wedding  day?
What are their biggest fears?
What are their biggest frustrations?
What will it be like for them if everything works out the way s/he hopes?
How will they feel if the worst-case scenario comes true?
What do they secretly wish were true about their wedding and wedding planning?
How will their friends and family respond if their wedding dreams come true?
How do they think their friends and family respond if their worst wedding nightmares come true?
Spending some time thinking about this information (or better yet, writing a few journal entries answering these questions and developing these scenarios) will help you to attract the right couples by speaking the same language as they do.
Remember, if  you don't specifically understand who you're marketing to, then your marketing will sound generic and it won't generate the engagement you need to convert traffic into leads and leads into clients.
Fully understanding everything about yourIdeal Client Avatar from possible silly guilty pleasures to their worst wedding day nightmares will help you attract them through carefully curated content and messaging.
Elevate your search for your Ideal Client
Go even deeper by mixing in some quick and dirty market research. Start looking for your Ideal Client Avatar online.
Check out discussion forums and listen to social media channels like Facebook and Instagram, and take note of:
What are your Ideal Client Avatar' biggest questions and frustrations?
What language do they use to describe their hopes and fears about their wedding? Keep in mind that you're seeking out who you want to work with. Use language as a filter. Do you want to work with someone super cheerful and positive? Or someone whose snark could put Steven Colbert to shame? Are you interested in working with brides with impeccable manners and refinement, or casual, tomboys who can drop the F-bomb like nobody's business? Don't just respond to any client online, work to find your Ideal Client Avatar!
Once you get a feel for what yourIdeal Client Avatar hopes for and where their biggest frustrations lie, identify those needs or problems with which you can legitimately help them. This will help you position yourself in a crowded market and make your competition irrelevant.
Remember: Don't just be a Chatty Kathy online. Listen!
Other considerations
This may seem obvious, but yourIdeal Client Avatar must be in a position to buy what you are selling. S/he needs to be able to afford your services and be ready and willing to pay you what you're worth;
Make sure this person LOVES what you do. You want someone who thinks you're brilliant and amazing and just the vendor s/he's dreamed of. Their enthusiasm will make them your biggest fan. S/he won't be able to stop talking about how amazing you are! (Mmmm-mmmm. That feels good, doesn't it?);
Even if the information about yourIdeal Client Avatar seems irrelevant, remember that this information is helping you to get into the hearts and minds of your ideal clients so you can foster authentic and meaningful relationships with them. I am reminded of Kristen Weaver, with whom I presented at WPPI 2013. Her ideal customer is a highly educated professional who can afford luxury bridal services. In 2013, Kristen attracted her ideal clients on Facebook, but not by talking about weddings and generic wedding planning content like "10 tips for planning your wedding." Rather, s/he offered a running commentary (which was often controversial) on Facebook about the Caylee Anthony case. S/he attracted couples who were professional attorneys, could afford her luxury price tag, and had something real in common with Kristen. Now that's authentic marketing!
Find a picture online. Snag something from Flickr or Facebook. Print it out with some basic information, a few quotes and some distilled comments about yourIdeal Client Avatar's dreams and fears. Post it on the wall above your computer, and look at it every time to write a blog post, craft a call to action, or share on social media.
Remember that yourIdeal Client Avatar is never just someone with a wallet getting married! You want to attract a client who invigorates you and inspires you to do you best work. The more you create opportunities to do you best work, the more you will continue to attract higher quality clients!
Take Action Now
Carve out some time to answer the above questions thoroughly and really get to know yourIdeal Client Avatar. Write it all down in a journal, or in a MS Word document, or on a clean sheet of paper – however you feel most creative.