ABOUT
Mountainside Media
We turn data into dream clients.
If you're ready to get off the hamster wheel of marketing shoulds and tap into insights that help you attract more dream clients, you're in the right place.
Mountainside Media is a unique marketing and advertising agency specializing in:
Social and search advertising, including testing, measuring and optimizing social ads, PPC, and influencer campaigns.
Market research and content strategy that helps you attract more dream clients in a way that values community over competition.
A measurement marketing approach that gives you a quick and actionable overview of all of your marketing campaigns and tells you in 90 seconds or less what's working, what may need to be modified or fixed, and what action steps to take in order to get the most out of your marketing mix.
We believe marketing is an investment, and you should get a return on that investment.
Our custom frameworks and processes help creative entrepreneurs, service providers, and event industry pros who want to level up their marketing and advertising game but don't have time to wade through reams of data trying to piece together what it all means. We pride ourselves in hitting the easy button for our clients with
Simple marketing tests that yield big insights.
Research that goes beyond guessing and gets to the heart and soul of real ideal clients' thoughts and feelings.
Dashboards that are highly visual and simple to use yet offer powerful action steps for optimizing your marketing mix.
Mountainside Media might be right for you if:
You've hit a plateau. If you've had success with your marketing or advertising, but the old tactics aren't working as well anymore, you're in the right place.
You're stretched thin. If you feel like you're wearing too many hats and want better data and insights to market smarter, not harder, we can help!
You're spending money on advertising. If you're currently investing money in marketing and want to make sure you're getting the most out of your investments, we are here for you.
You know how to convert leads to sales. If you're great at turning inquiries into clients and just need more inquiries, we know just what to do.
Mountainside Media is NOT a fit you if:
You need quick results. Marketing and advertising can take time. Collecting data takes time. If you don't have at least 3-4 months to test and optimize marketing efforts, the frameworks we use at Mountainside Media won't work for you.
You're afraid to invest both time and money in marketing. See above. It's that important.
If you want to sell, sell, SELL and aren't interested in fostering relationships with potential clients throughout their entire booking journey.
You have a low inquiry-to-booking rate. Once we get inquiries and leads to your business, it's your job to close the deal. While we often help with website conversion rate optimization (CRO), email nurture sequences, and other bottom-of-funnel tactics, you have to be comfortable closing the sale in order to get the most out of your marketing and our time together. If you can't sell, hire a sales coach first. You can come back here whenever you're ready. We'll be here!
---
About Christie Osborne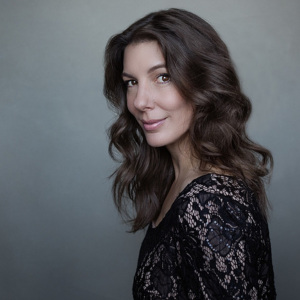 Christie Osborne is a proud data nerd and owner of Mountainside Media. Her data-driven approach to marketing and advertising makes her a highly sought-after thought leader. Her down-to-earth and accessible approach to marketing, advertising, analytics, and technology makes her a popular educator on both national and international stages. You may have also seen her work and thought leadership on top industry publications, including NACE, WIPA, Catersource, and The Special Event Magazine, or perhaps heard her speak at IMEX Frankfurt, NACE Experience, Catersource, or on one of the numerous podcasts she's been invited to be a guest on.
From Bootstrapper to Million-Dollar Marketer
As the Director of Interactive Marketing for Mammoth Lakes Tourism, Christie has worked with a million-dollar advertising budget.
As a humble wedding blogger, she bootstrapped her way into top-wedding blog status.
Because Christie has seen both sides of the marketing budget, she has been able to create a unique framework that leverages the benefits of both paid advertising and organic marketing to supercharge both, and it's her passion to share her knowledge and skills with the industry.
Industry Service, Association Memberships + Professional Accolades