Mountainside
SPEAKING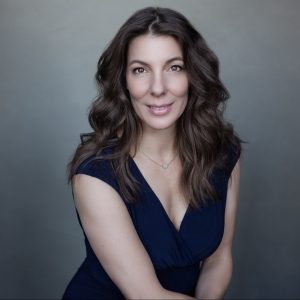 Speaker and Educator, Christie Osborne is a proud analytics geek on a mission to simplify data-based marketing for event and wedding pros.
She has helped event pros turn data into dollars at dozens of speaking events, from national stages like NACE National, TSE, Catersource, and Wedding MBA, to local NACE, WIPA, and ILEA chapter meetings and even boutique conferences, including Be Sage and POSH.
Along the way, Christie has been nominated as NACE's Speaker of the Year twice and routinely receives positive feedback for making technical concepts accessible and actionable. Christie is also a regular contributor to industry publications, including Special Events, Catersource, Sage Wedding Pros, and Wedding Business Magazine. She has also been interviewed for her thought leadership in Authority Magazine.
---
CURRENT TOPICS
Measure What Matters: Using analytics to address core problems
Google Analytics & Your Marketing Strategy
Google Analytics for Busy Business Owners
Analytics & You: How to use quantitative data to set yourself apart from competitors
A Strategic Marketer's Toolbox: What you need to track success and how to read the data
Marrying Metrics: Using Google Analytics to get Better Social Media Insights
The Secret Formula Behind Unstoppable Social Media Ad Campaigns
Algorithms and How to Beat Them
Is My Advertising and Marketing Even Working?
Designing Facebook Ads for Real Results
Social Media Ads for Busy Event Pros
Creating Effective Facebook Ads
Promoting Your Next Event with Facebook Ads
Effective Communication in the Face of Natural Disasters
Crisis Recovery: Marketing Tactics that Help Event Pros Recover
NEW IN 2021
No Blog, No Worries: How to earn qualified web traffic without a blog
Gaining a Market Advantage with Competitive Research
Available speaking dates book well in advance, so it's best to contact us at christie@mountainsidemedia.com as soon as you have your event date and speaker budget confirmed.
---
See Christie in Action