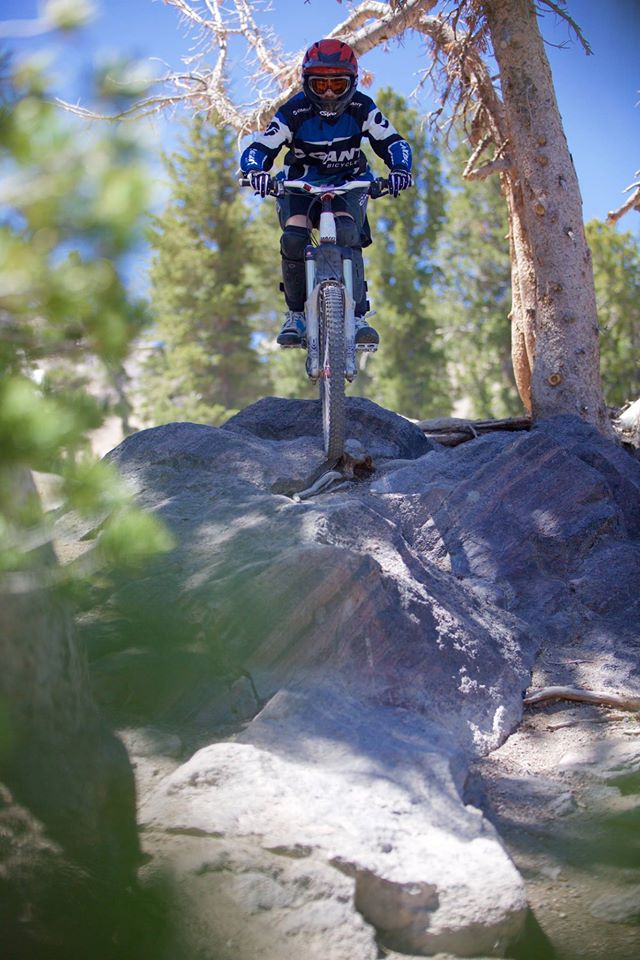 My hiding started with my wedding blog.
I was an academic.
I was serious.
I thought big thoughts and wrote big words.
I was published.
I was a history professor.
This was  all VERY serious business. (Ask any academic.)
Wedding blogs, by contrast, are not so serious. A few "serious" friends I had who knew about the wedding blog suggested that if I insisted on blogging, that I might choose something more reputable and dignified like food or travel. After all, the wedding blog was a place where I routinely used the word "swoon" as a professional best-practice, and peppered my prose with exclamation points in sets of three!!!
How embarrassing (for a serious academic).
Seriously.
But I loved the blog. It was this pretty little world where I didn't have to worry about the quality of my footnotes or the validity of my thoughts. It was a place where I could express myself however I wanted. After all, I was paying the hosting bills. "My house, my rules," as my mother would say.
But I was afraid if anyone found out. I would be kicked out of the academic club.
The Hiding Game
So I hid.
I hid so deeply that I created an entirely separate Facebook profile to reach out to the wedding community I loved so dearly but was afraid would ruin my reputation as that serious gal who thought big thoughts and wrote big words.
Flash forward a few years: I made the leap from academic to professional marketer. For a moment, I had a glimmer of hope for a life where I could freely express myself. After all, I was no longer an academic. I was now a marketer in the travel industry. Travel goes with weddings like hugs and kisses!
I saw this as the perfect answer. I was going to live the dream. I was going to do fulfilling and creative work. I was going to be led by a great boss. I was going to work with a cracker-jack team. I would actually actually have a healthy marketing budget to do cool things with and to make a difference in my town.
And all that really happened. It was pretty amazing.
Unfortunately, I quickly realized I would need to hide in this job, too.
There are lots of politics in this town. And lots of opinions. There's even a small but painfully vocal group of local trolls, who linger both online and off to criticize and mock others for their earnest efforts and are generally nasty all around.
I found that when I showed up in the world as vulnerable, earnest, sensitive or daring, it was all up for public opinion and most of it wasn't good. Sure I also had fans and supporters, but they were more quiet, or maybe I just couldn't really hear them over the din of daily negativity.
It was painful.
I responded by hiding again.
I learned to keep my real joys, interests, challenges and triumphs to myself–even simple things like my love of paper crafts or bigger things like my "innovative way" (among larger brands) of making sure local writers, photographers and videographers got the credit they deserved when working on behalf of our brand-with-a-capital-B. Sure they  got both credit AND payment, but I was afraid to shout it from the rooftops, or share with others why I thought it was important.
I did some of my best and most innovative work at that job, but was afraid to fully present it to the world. (P.S. this is not a good trait in a marketer and, truth be told, my stomach is in knots just writing this. But I think there might be someone out there who needs to read this, so I'll keep going.)
I won't go into the details of what happened during those four and a half years but suffice to say I ended up with a big case of occupational burnout that landed me in the hospital with chest pain, then in therapy and finally ended with me quitting my job.  A job that was amazing in many ways but I just couldn't stand the fear and hiding anymore.
In my final employee review my boss tried to help. He encouraged me to develop a tougher skin. He told me I was too sensitive. He was right. I am too sensitive, but it wasn't something I was willing to give up.
It can be tough to be sensitive, but I also like the kind of human I am because of it.
So I started looking for another job and ramped up my consulting business to see where I would land next, because I couldn't stay in a job where I feared criticism and ridicule in the local paper every week. To be fair, my intrepid boss (who was the best boss I ever had) got the brunt of the public criticism,  but because I was on his team and he trusted me to do an excellent job (which I mostly did,) I also felt so responsible when things went sideways.
There's that sensitivity thing again.
The Hiding Habit
Flash forward six months into my new life. I have a full client roster, I serve as the Marketing Director for the Aisle Society and I'm feeling pretty good. Not perfect, but pretty good.
Then, this happens:
I'm on a call with a colleague who basically tells me my marketing is weak and there's nothing to differentiate me from all other internet marketing gurus out there. Not her words exactly, but definitely the message I got.
It was so painful.
I really think I have something special and unique to offer the world: I can set up campaigns and determine marketing ROI. I work with real numbers. I'm actually trained and competent at what I do!
NOBODY ELSE DOES THAT! I'M SPECIAL!
But she's right. I looked at my website. I looked at my social media platforms. The simple truth is, I'm not communicating any of my talents.
I saw that if I took my logo off this website nobody would be able to tell that it's me.
This is not good.
Two weeks later, I'm on another call with my newest, dearest colleague Kellie Daab from I Do Collective.
I'm explaining my problem:
I'm a marketer who consults other people about marketing and my own marketing sucks.
She gives me the most ridiculously clichéd advice ever. And it was exactly I needed to hear.
She tells me, "Just be yourself. After that, everything just gets easier."
NO WAY!
I can't do that. I'm billed as the numbers and ROI gal. I could never tell the world about all those other things.
I can't say that I'm really super woo-woo and that I keep a manifestation journal.
I can't say that I'm really sensitive. So much so that I cried during the scene in the comedy, The Nutty Professor, when the comedian was publicly making fun of the professor (I still tear up about that one.)
I can't say I'm a freaking self-help book junkie, or that I have personal mantras and meditations that I use daily just to summon the courage to show up in the world in those small but scary ways that are completely necessary to run a business.
And I certainly can't say that I still struggle with my value and pricing nearly a year into my new business.
No way! Nobody will take me seriously.
Nobody will trust me.
Nobody will hire me.
I will fail.
Hello World!
I woke up the next day and realized that all that resistance was me hiding again. Me burying my true self. Me trying to separate my so-called talents from the unique way I see and interact with the world, which is soooooo dumb!
And I realized something else: If I'm going to be healthy and happy in my new life as an entrepreneur and consultant, I CANNOT HIDE ANYMORE.
Hiding is soul crushing. Hiding already landed me in the hospital once.
And my hiding won't do either of us any good. You don't really know who you're dealing with, and I can't come to the table with all of my true talents and creativity.
So hello world!
I'm showing up, starting today!
I'm showing up in all of my weird, nerdy, math-and-technology loving, data crunching, skiing and mountain biking, super sensitive, professorial, pretty-dang-smart, woo-woo, law-of-attraction self.
If that's your jam, great! Stay a while. Check back for new content. Sign up for my free download and newsletter. Let's be friends.
If it's not your jam, that's great too. There are bajillions of blogs, websites, Facebook groups and email newsletters out there. I know you'll find your tribe.
My Brand of Cray
As for me, well, let me tell you some crazy facts about me that I've been hiding and you can decide if we jive.
I love math. I mean LOVE it. I used to do long division in my head as a kid to fall asleep. I got a perfect score in college statistics (meaning a 100% on every test for the entire semester). I also love seeing if I can beat someone with a calculator by doing math in my head. But here's the funny part. I still count on my fingers. Haha!
I don't require you to love math like I do. I'm happy to do the math for the both of us.
I also love to write. (Which is good because I have two history degrees, which means I've written 1000s of pages for research papers). But my writing is often full of typos, which I don't really care about because I'm an ideas gal.
I have a life coach and I'm a self help junkie. I don't know why I've hid this, since some of my best clients have commented on my delightfully life-coachy brand of consulting in my online reviews.
My favorite self help book of all time is Finding Your North Star, by Martha Beck. It saved me the way the Bible saves some people. I read it 3 times back-to-back the first time I got my hot little hands on it, and emerged from the experience pretty much "born again."
My second favorite is Playing Big, by Tara Mohr, especially the chapter on "Unhooking from Praise and Criticism." I return to it every time I'm feeling overly-inflated or butt-sore about a random compliment or criticism.
My super secret special talent is staying calm when the computer breaks down or the website is broken.
I don't think science and art should be mutually exclusive.
I think great marketing is the perfect mix of data and creativity, wrapped in a soft, gooey humanist shell. Because marketing without thinking of the people you're trying to reach is just mindless promotion and shady hard selling–no matter how many numbers get crunched in the name of bottom-line ROI  how slick and pretty the branding is. It's about people, people!
I think my sensitivity, empathy, concern for and love of others makes me a good marketer.
I recently wrote down a new set of 5-year goals. One of them is to "feel connected" in my community. I hope today is the beginning of living more authentically both online and off so I can truly make those connections.
If you're still here, Hi! Welcome. And thanks for taking this journey with me.