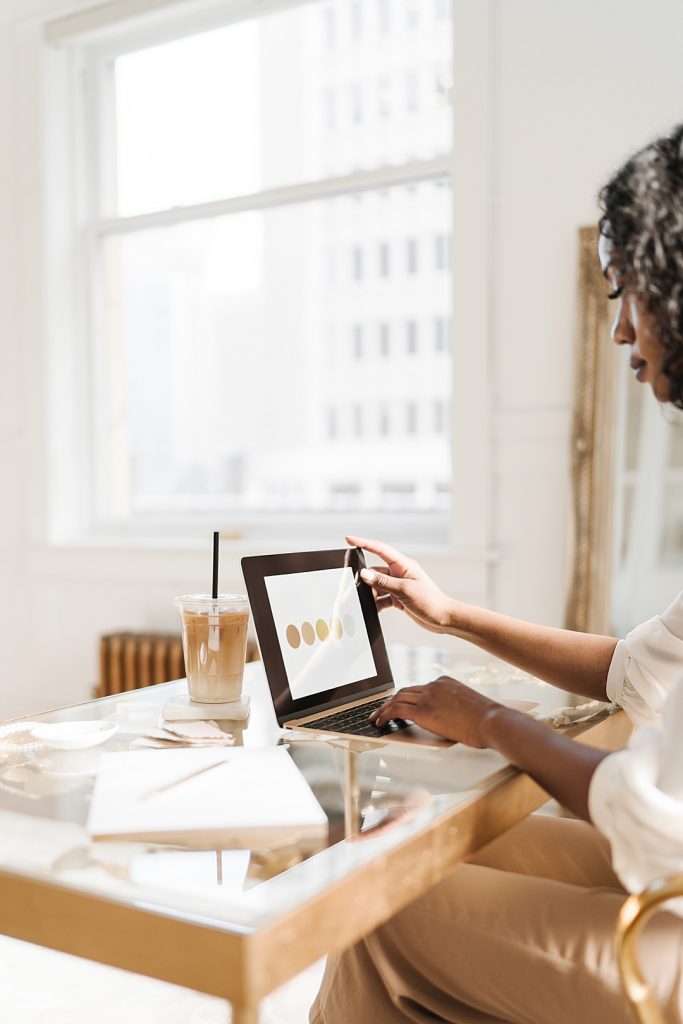 Have you ever looked out at the market and felt like your work was just a commodity? Do you feel as if clients see your offerings as indistinguishable from those of your competitors? If you thought 'yes' in response to these questions, the truth is that you're not alone. In today's oversaturated market, it has become increasingly challenging for creatives to stand out from the noise and carve out their own space amidst competition.
Other photographers are uploading gorgeous photos to their portfolios. Other caterers are churning out top-tier menus. Other designers are touting their awards on social media. Other venues are building partnerships with popular brands in your market.
Wherever you are in the industry, it can be difficult to set yourself apart in a sea of competitors that look remarkably similar. Of course, difficult doesn't mean impossible — it just means you have to put in the work to showcase the unique value you have to offer.
Enter competitive market research.
Market research is a strategy as old as time, albeit it looks a bit different today with modern technology and business ideologies. If you're looking to get out of the weeds and elevate your brand to attract your dream clients, follow these steps to assess your role in the market and find a corner that belongs only to you.
Start by evaluating your business core.
Before you assess the market at-large, you first need to take a look in the mirror to evaluate your own strengths and weaknesses. Where do you perform best? How could you improve to better serve your clients' needs? If you're struggling to identify these areas on your own, look to the feedback you've received from clients and creative partners alike. In particular, note the things people love most about working with you, as well as any suggestions for growth and development.
It's also worth considering the frequently asked questions on your website, as well as those that often land in your inbox. What are clients asking you? How do you use those questions to better serve all of your clients? The solutions they are seeking may be the answer to your unique selling points, providing valuable insight into what people want from you.
Then, set your sights on competition.
Once you've spent time gathering insight about where your business stands in the market, it's time to look outside of your company and evaluate the strengths and weaknesses of your competitors. Much like learning about your own business, you can find competitors' reviews online as well. See what the market—particularly the people that align with your ideal client—has to say on sites like The Knot, WeddingWire, and Yelp about what your competitors are doing well and where they struggle.
The more you learn about your competitors, the more you'll see certain overlapping qualities emerge within the market. Maybe you and your competitors are all known for equally outstanding customer service. This concept is called market parity, and it defines the qualities that ultimately influences a client's purchasing decision. They've come to expect stellar customer service from every business in the market, so you need to show up and meet their expectations.
As important as it is to promote the qualities that overlap with competitors, don't lose sight of your competitive advantage. These are the areas that you consider as strengths but are weaknesses (or never mentioned) when it comes to your competitors.
It's in your competitive advantage that you can truly shine and stand out from the crowd. Perhaps your venue has an impressive inventory of onsite rentals while other venues have scant selections. Maybe your past clients have praised your effective communication skills, but you've seen competitors struggle to keep up. These differences are valuable opportunities to take charge and increase the distance that separates you from the competition.
Turning Market Research into Effective Content Marketing
When you've identified all that sets you apart from your competitors, it's time to make use of this knowledge by tailoring your content marketing strategy to promote your competitive advantage.
Think about your unique strengths and start pulling topic ideas from them. A caterer may write a blog post about their process for creating custom menus for clients whereas a florist might speak to how they source out-of-season blooms while keeping costs low. These evergreen topics can become marketing machines, constantly serving prospects with the answers they're seeking through your blog, social media, and email newsletters.
Since you know your competitors aren't touching on these subjects, you can be confident that your content will corner the market with the unique and valuable messaging that turns a prospect into a booked client. Embracing your competitive advantage through content marketing is a powerful and effective way to carve out space in the market that belongs only to you and your brand — and that's where the magic happens.