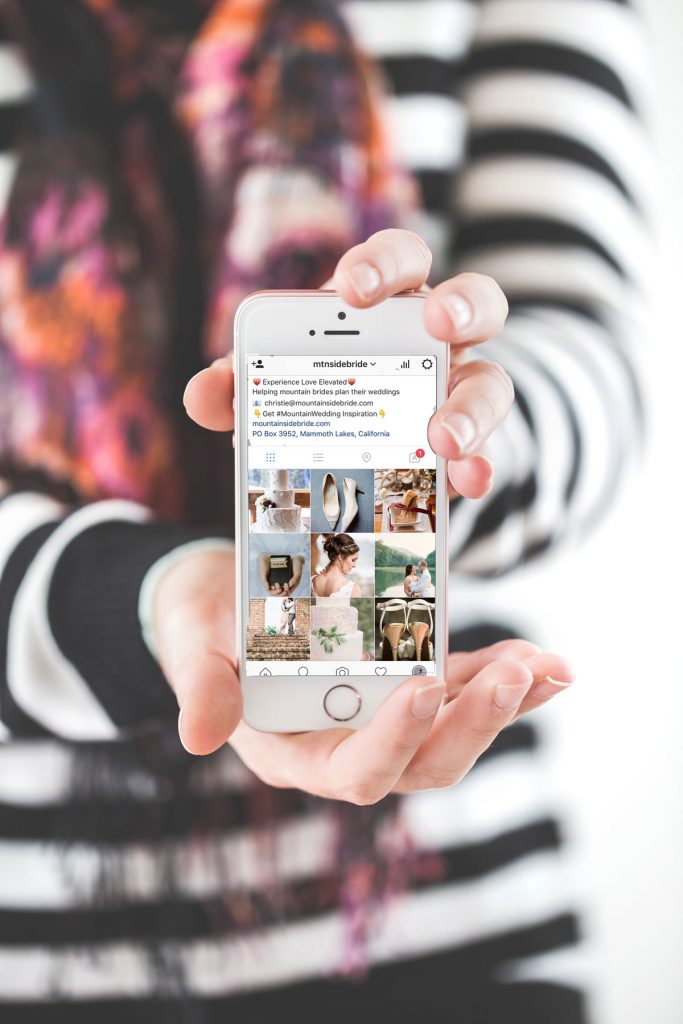 This year, you're working smarter, not harder.
You're committed to scheduling all of your social media posts. You've signed up for Hootsuite (or Buffer or Edgar or Sensible, or whichever.) You're ready to crush it with audience building and growing brand awareness and reach.
And then…
You get a nasty case of social media writer's block… You don't know what to say, you're bored, you're uninspired. So maybe, you skip a few days, or a few weeks.
Engagement drops noticeably.
You know you need to step up you game, but you've got a business to run and you feel like a slave to social media!
Sound familiar? It doesn't have to be this way.
You can easily grow your social media audience with this one simple trick.
The Simple Trick for Easily Managing and Growing Your Social Media Channels
The number one step most people miss in their social media strategy is creating content buckets (or categories) that keep them consistent and on-brand.
The best part is that if you know your categories, then you don't have to think too hard about what to post. Blog editors routinely create and use content categories for their own editorial calendars.
But this strategy isn't just for blogs. It's also a secret weapon for keeping your social media feeds engaging and consistent, without a lot of mental energy on your part.
Content buckets are essentially categories of content that you schedule regularly. They attract your ideal bride in powerful ways, ensure that you stay consistent with your feed, and authentically grow your audience.
This translates to consistent social media engagement from a growing community of raving fans and ideal brides.
The best part is you'll never have social media writer's block again. Sound good?
The Basics of Creating Content Buckets
First, revisit your ideal client avatar. Once you're reconnected with your ideal client, start brainstorming a bunch of categories. Then, you place those categories into slots on your schedule so you have a basic structure for what you will say and when. Once that's done, it's just a matter of finding content to put into those scheduled buckets.
For example, if you're a photographer you may schedule a real wedding gallery every Monday at 8:00 a.m. on Facebook and a local vista spotlight every Wednesday at 8:00 p.m. on Instagram. Once you know what category you're going to post and on what platform, then it's just a matter of going through your backlog, finding four real weddings and four images of vistas from portrait sessions, and scheduling them. Now you have a month's worth of content for those days, times, and channels. You may even have several months' worth of content just sitting in your archive, waiting for you to schedule it.
Step-by-step Guide to Developing and Using Content Buckets
Go back to your Ideal Bride Avatar. It's important to go back and review your Ideal Bride Avatar for inspiration.What are her biggest fears and desires? What does she like to do in her spare time? What's her personal style like? This will ensure your messages resonate with the audience you're trying to attract, resulting in a higher degree of likes, shares, and comments.
Start Brainstorming. Brainstorm as many ideas as you can. You want to generate far more content buckets than you will use at first. That way, if you end up discontinuing a content bucket that isn't resonating with your audience, you can quickly test something else without going back to the drawing board.
Solve problems. Offer tips, tricks, and hacks related to your industry. The easiest way to grow your audience and position yourself as a trusted expert is to solve your clients' problems. Consider all of the Frequently Asked Questions you get and start answering them one by one. You can either write out longer-form social media posts with a compelling image, or create a teaser tip that links to a longer blog post. You can even keep it as simple as having a quick tip as text over an image or pretty background. I like to use Canva to do this quickly and with beautiful results.
Include lifestyle preferences you share with your ideal client. Your ideal bride avatar workbook should have plenty of information about her lifestyle: where she shops, what she drives (if she drives at all), her favorite restaurants, and where she likes to go on vacation. Consider mixing in a few of these lifestyle posts throughout the month to connect with her on another level and to show her that you're a real and authentic person behind your brand. Does she love shoes? How about a Tuesday-Shoesday post? Does she love color? How about a color palette post every Wednesday? Is she a foodie? Curate signature cocktails or amazing food truck posts.
Other Category Examples
:
Promo-based posts: Promo posts are powerful in moderation. Make sure your promo is truly valuable. Remember, people aren't on social media to buy stuff, they are on social media to be social. Promo-based posts can be for signing up for your awesome, mini, email course or an eBook download. It can be for a last-minute opening in your schedule for a consultation, or it can be for a "pick-my-brain" session where a bride gets to pick your brain for 30 minutes and then, if it seems like a good fit, you can offer your services. Whatever you're promoting, make sure it's super valuable to your client and use the 80/20 rule with promotions. You should be posting at least 80% engaging content and only 20% promotions.  (Personally I like a 90/10 rule for social media.)
Blogs / videos: Share from your own blog, wedding blogs you've been published on, or share other industry-leader blog posts. Viral wedding videos that relate to you brand are also a popular and an often engaging choice.
Inspiration: This can be general wedding inspiration or inspiration related to your industry. If you are using inspiration from another source and vendor, make sure you say as much. Always take the time to credit the original source (blog or website) and the artist or vendor. It's important to give credit where credit is due on social media. Doing so can also help you build a powerful and supportive network of colleagues.
Celebrations / Personal Posts:  Don't forget holidays, birthdays, anniversaries and the like, or lifestyle posts that relate to your brand and loosely relates to your IBA's wedding.
Additional Tips
Test. Test. Test. The late, great management guru, Peter Drucker, once said, "That which is not measured is not improved". Keep track of your engagement metrics and what is working and what is not. Do more of what works, and stop doing what doesn't.
Use Pinterest. Pinterest's secret boards are especially useful for organizing and curating content for each bucket.
Don't Just Create, Curate. Curate both from your own content and from other's content.
Designate Time. Allocate at least one day a week and create content into your secret boards for an hour or two.
Schedule Most of Your Posts. Schedule most of your content at least a week in advance and up to one month.
Be Flexible. Don't be afraid to publish additional posts or create new category buckets as new things come up in your life!