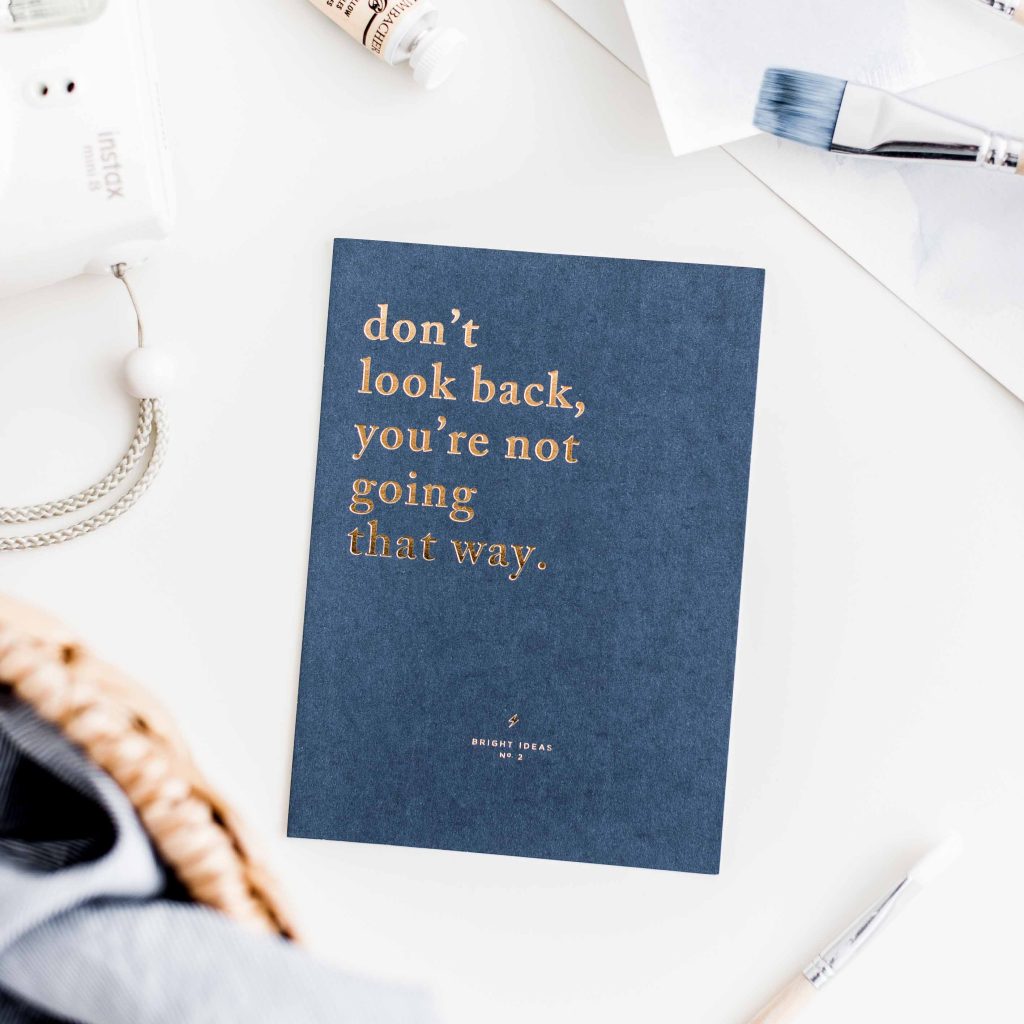 Things change fast in the wedding industry. Like lightening fast.
Algorithm changes can knock down your search engine rankings or social media engagement overnight.
The wedding trends you thoughtfully incorporated into your styled shoot aren't fresh, unique or unexpected enough for the wedding blogger you submitted to.
And a new crop of young brides turned wedding vendors seems to show up every year, saturating the market and squeezing out the competition, including you.
And the result?
Decreased traffic;
Low social media reach and engagement;
And stagnant wedding inquiries.
Things just don't seem to work the way they used to.
So if engagement season was a little lack-luster this year and you're wondering what to do about it (other than throwing spaghetti against the marketing wall or praying you'll get more wedding inquiries), this post is for you.
You'll discover a simple process for seeing your marketing mix more clearly so you can spot any snags in your marketing and sales funnel and smooth the way to more wedding inquiries.
Step 1. Map the Wedding Planning Journey to Your Funnel

Start by understanding that there is a wedding planning journey and that journey doesn't begin and end for engaged couples with "book now" or "inquire" or even "contact us."
Your potential clients are not giant, autonomous wallets floating around on the internet looking for ways to "book [your services] now."
They are real people in a complex process of planning an event steeped tradition, cultural meaning, ritual and (in modern times) individual expression.
While the wedding planning cycle is indeed complex with a great deal of overlap between phases, it typically starts with dreaming and inspiration and moves through active evaluation and research before a client books your product or service.
Your sales and marketing funnel should move potential clients from one phase to the other. From awareness of your brand and offerings to an interaction and interest in your services to making a booking decision and becoming your client to being a strong brand advocate and source of future referrals.
Your job will be to show up at different stages of the wedding planning journey with relevant content and a logical call to action that will bring potential clients down your sales funnel and into the next logical phase of their wedding planning journey.
Got it?
Good. Here's what it looks like:
Top-of-Funnel
The Inspiration Stage: This is the beginning of the journey. The ring is on the finger and one of the first things a couple does is dream. In this stage, the engaged couple is looking for ideas and inspiration that will inform the look, feel and design of their wedding. Popular places to find inspiration include, social media (especially Instagram and Pinterest), wedding blogs, bridal magazines, and talking to friends and family.
Where you should be: Wedding blogs and magazines, social media (especially Pinterest and Instagram), Google searches
Content and offerings: Inspiration through your work on real weddings, locally-inspired ideas and details
Location in your sales funnel: Awareness – Interaction
The next logical step for the client: Liking, commenting, sharing, pinning, saving. Visiting a blog post on your website.
Middle Funnel
The Research Stage: The engaged person has made some basic decisions about location and starts reviewing options, including researching and comparing vendor websites. At this stage, they are looking at online directories, seeking referrals from friends, family, and other vendors, reading online reviews and stalking vendor social media channels.
Where you should be: Google search, social media, your website
Content and offerings: Tips (especially locally-specific tips), actionable information about your services and portfolio, Social media content that highlights your services and serves as a portfolio piece.
Location in your sales funnel: Interaction – Interest
The next logical step for the client: View web pages that show strong booking signals (portfolio, services, contact/inquiry page) Inquire about services.
Bottom-of-Funnel
The Booking Stage: Now the couple has narrowed things down to their short list. Sure they have your website open, but they also have two to three of your biggest competitors' websites open too. Now it all comes down to fit and how much value you can provide.
Where you should be: Make sure you have an exceptional website, with good user experience and an easy-to-use, mobile friendly inquiry process. You'll also need a great client consult script or process.
Content and offerings: A streamlined and easy way to inquire,
Location in your sales funnel: Interest – Decision
The next logical step for the client: Sign the contract and pay a deposit.
Setting Up the Funnel for the Next Client Funnel
Your marketing and sales cycles don't stop with the booking. How your client experiences your services and their wedding will help set up your funnel for future clients. The experiences and reviews current clients put online will help future clients research and book you. So don't ignore the wedding day experience or digital follow up. These will set you up for future success.
Experiencing the Wedding:
This is the stage where you actually deliver your services on the wedding day and your clients have a great experience. You're being evaluated by both your client and your colleagues (who can also refer you in the future).
Where you should be: At the wedding offering exceptional service. On social media
Content and offerings: Use the couple's hashtag, share behind the scenes content for social media (it should go without saying: don't publish details to social media before the couple or guests have had a chance to see them.)
Location in your sales funnel: Customer
The next logical step for the client: Share the experience.
Sharing:
Finally, there's the sharing part of the journey where your happy clients share their experiences on social media, review you on wedding directories and refer you to their friends. There's also peer sharing with your colleagues and real wedding submissions on blogs and magazines. All of these post-wedding activities increase your exposure and fill the top of your funnel back up.
Where you should be: Social media, your blog, wedding blogs your ICA visits and follows, review sites.
Content and offerings: Enthusiastically engage with the client's social hashtag. Also, show enthusiasm when you share their wedding (and your work on it) online. Encourage the photographer (if that's not you) to submit each real wedding to a wedding blog.
Location in your sales funnel: Advocate
The next logical step for the client: They leave a 5-start, gushing review; They @mention you on social. You get published on your favorite wedding blog, which is then shared on social.
Step 2. Rework Your Calls to Action and Develop Your KPIs
Now that you understand how your potential leads are moving through the wedding planning process and how that process relates to your sales funnel, it's time to turn those next logical steps into clear calls to action (CTAs).
These CTAs (whether you are asking people to follow you on Instagram, view your portfolio page or inquire about services by filling out a form) will inform your Key Performance Indicators (KPIs).
KPIs are what you measure to show that you're on track and your marketing efforts are working. They represent the many smaller steps you and your potential clients take on the road to ROI.
You see, a big mistake a lot of business owners make is that they advertise somewhere (on a blog or a national directory, for example) and they look at their bookings and they say:
"I'm not getting any ROI on that campaign."
Well, that may be true.
But without getting clear on what steps your potential clients are taking from that directory listing to your inquiry form and all the way to signing your contract, you won't know if it's the advertising that's not working or your website that's failing you, or your technique during your consults that's killing the sale.
So let's go back to the wedding-planning-to sales-funnel map.
If, in the inspiration phase, potential clients are looking for ideas and details on wedding blogs, Instagram, Pinterest and Google searches, then you want to be in those places too, offering the exact information and content potential clients are looking for.
So what's the next logical step potential clients can take to know more about you and deepen their relationship with your brand when they are in the inspiration phase?
It's not, "book now."
The next logical steps may be:
Visit your blog post from a Google Search.

KPI = Traffic from specific search terms

Like or comment on an Instagram post

KPI = engagement (number of likes and comments)

Follow you on a social media channel
Outline this process of determining the next logical step and associated KPIs all the way down the wedding planning journey and sales funnel and you'll have a clear path that a majority of potential clients should take on the road to booking you.
Once you have a clear understanding of what you should measure, you can start to look at those metrics to find leaks and gaps in the funnel.
Step 3. Look at Your Numbers and Find the Gaps
Now I want to start with a caveat here. It's called a sales funnel.
Not a sales tube.
Not a sales fire hose.
It's a funnel, which means there is more room for volume at the top than at the bottom.
The top of the sales funnel is the point at which people are becoming aware of your brand, and it can definitely be a numbers game. You need a certain amount of volume to fill the top of the funnel. Then from there, a certain percentage will trickle down to the next step. And a percentage of those folks will trickle down further. All the way down until you have a small percentage of top-of-funnel folks booking you.
You may have hundreds of reactions on social media and dozens of website visitors for every one inquiry or sale.
Your job is to look at your funnel as a whole, find any leaks and then fix them. Maybe you have strong numbers all the way to your inquiry form but nobody opens your auto-responder email. If that's the case, you know you need to optimize that email. Is it going to spam. Is the subject line sketchy?
If you're not getting your emails opened, you don't need more social media traffic, you don't need more PR or SEO. You need to fix your attrition problem in that email.
Once you have each step optimized and you are funneling people from the wide-open web to your website, to your inquiry form, through your emails, to your consult and finally to booking you, the real magic starts to happen!
You can actually start looking at the numbers in your funnel and predict how much exposure or traffic you'll need to get an inquiry or booking.
How All This Actually Gets You More Leads
OK, I have some good news and I have some bad news.
The bad news is this takes time, effort and focus.
The good news is the reward is great.
As you continue to optimize each segment of your funnel, you will see more return on your efforts. And the slow, steady and methodical way of doing this will virtually ensure that at some point, all the way down your funnel, you WILL see improvements in your inquiries.
How long does this take?
Typically at least 6-8 months to fully optimize a funnel and get deep insights and clarity.
Don't have that kind time?
I suggest you split your time between vendor networking and funnel optimization.
But please, don't sacrifice the long game of marketing for a short one. Schedule a few hours every month to really look at your analytics and analyze yoru KPIs. I little effort over time can ad up to big results fo ryour business.