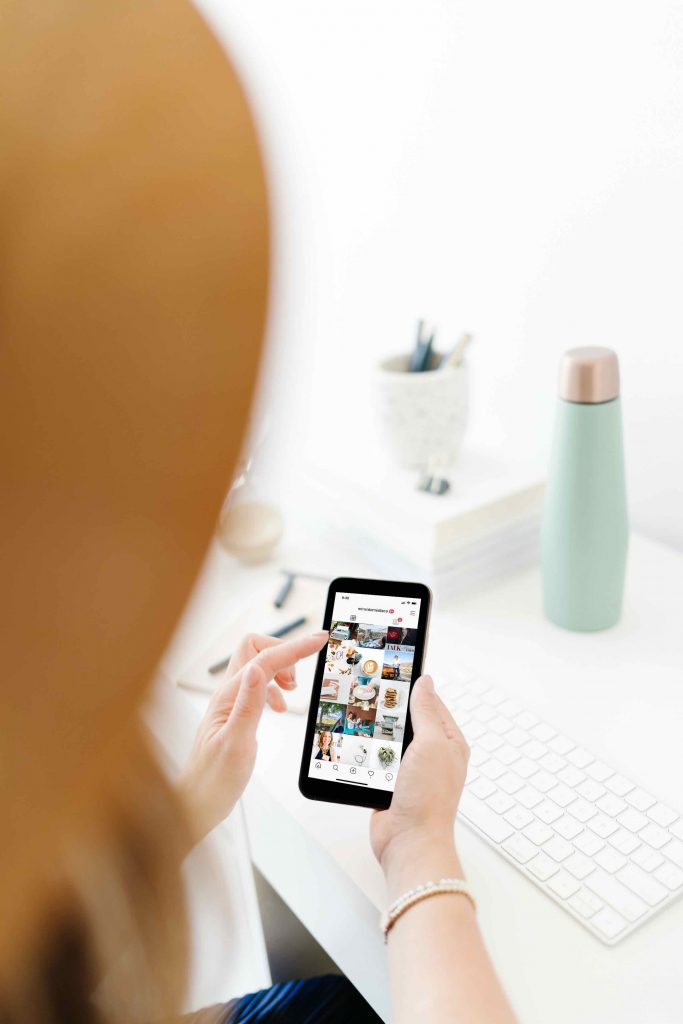 Nowadays, social media acts as the "face" of our brands on the internet and is typically where our audience goes to find out more about our company. Sure, we have our websites and third-party press, but social media provides a dynamic platform where we can show up as our authentic selves and put our best foot forward.
Social media also presents a unique opportunity to create a sense of community that builds trust with your followers and solidifies your place in the market.
That's why it becomes such a valuable channel for communicating when a crisis strikes. Crisis communication requires more than just internal messaging; it also factors in how you reach out to your external stakeholders.
When faced with a crisis, your existing social media strategy goes out the window. Suddenly, you need to be extra mindful of your messaging to ensure it's approached with sensitivity and grace. Yet, crises are hardly predictable—whether a natural disaster or a global pandemic—and, in the wake of a catastrophe, we often find ourselves scrambling to pivot our social media messaging to respond appropriately to the situation.
We must continue serving our clients, but amidst a crisis, that can look different than in normal times. Through social media, we can provide a sense of hope by demonstrating empathy and compassion and creating a virtual "safe haven" for people to lean on.
A crisis is no time to go silent, yet it requires a careful approach to ensure that your communications are relevant but empathetic. Here are some smart strategies to ensure that you respond to crises effectively and gracefully.
Start by performing an audit.
Before sharing anything, you need to start by auditing your social media as it stands especially if you normally pre-schedule your content. Remove anything that seems insensitive or tone-deaf to the current situation. Unpredictability is the nature of a crisis, but that's not to say we cannot be prepared to adapt and adjust our messaging as needed. Start by assessing the severity of the situation with these questions:
Is there loss of life and/or property?
Is the incident still developing or are key facts already known?
Do your clients have a clear connection to the incident?
You can answer these questions through simple research. Consult with news outlets and authoritative sources of information to get your facts straight and look at your clients to gauge their reaction to the crisis. A crisis is no time to share content for attention; you need to show up with appropriate information that is useful to your audience.
Acknowledge the crisis.
It might seem tempting to stay silent, especially if you don't have a direct connection to the situation. However, ignorance is not bliss when you run a business. Your clients and followers will look to you to be a voice of reason and comfort, so you need to show up. Silence on a topic that impacts your market comes across as insensitive and callous. It doesn't matter if it doesn't fit in with your "aesthetic" — if you want to connect with people in a time of crisis, you need to first acknowledge it and go from there.
Keep everything contextual.
While you must acknowledge a crisis, you don't need to make every post about it. In fact, it can be a breath of fresh air for followers who are scrolling through a feed crowded with despair. With that said, you do need to be mindful of how you're presenting the content; the copy and imagery should still be sensitive to the current situation. For example, amidst the pandemic, avoid sharing posts of crowded spaces or maskless people — or, if you do, be sure to note in the caption that it's a throwback from earlier times.
Prepare to change.
If there's one thing all crises have in common, it's that they are always evolving situations. In the nascent stages, information isn't readily available but, over time, the story develops and we start to get more of the big picture. As the situation changes, so too should your messaging. Your social media presence needs to be agile and ready to adapt to any new developments. Monitor the appropriate channels for news and updates so you're ready to adjust your content as needed.
Share factual information.
In the age of "fake news," the best way to combat misinformation is by disseminating real facts. Be a harbinger for truth and share reliable sources of information from authoritative organizations. You might not have anything personal to share in the moment (or it might feel insensitive to continue with your normal content), you can still keep your audience engaged by sharing useful information from trustworthy sources. For example, in terms of COVID-19, you may consider sharing data from the CDC or local guidelines put in place by your state's department of health.
Ignore the trolls.
Social media is plagued with so-called "keyboard warriors" who have no motive beyond criticizing people and spurring controversy. Being on the receiving end of a troll's hostility can be hurtful and shocking, but it's important to recognize that internet strangers have no bearing on you and your company. If you do face negativity in response to your social media messaging, determine whether a response is even warranted. If so, take some time to craft a compassionate reply and don't let it take up anymore of your time.
Speak up about recovery.
During a crisis situation, the one thing people need most is a feeling of hope. Be the one to start the discussion about recovery and spread the message of optimism and perseverance. Focus on the strength of your community and encourage your audience to work together and rebuild. This is the long game in crisis communications; our initial crisis response typically spans a matter of days or weeks, whereas recovery is a months-long process and your messaging should be as well.
Set up Facebook Pixel.
Effective crisis communications can still be a powerful marketing tool if you have your systems set up properly. Installing Facebook Pixel on your website is low-hanging fruit that ensures you can capitalize on your efforts now at a later time when the crisis isn't top-of-mind. This small piece of code lives on your website and tracks visitors so you can retarget them through down-funnel ads in the future. Since it lasts for a full year, this becomes particularly valuable during a crisis when you're pushing out resources that may interest prospective clients. When things have settled down, you can retarget them and they'll recall your brand as a leading industry expert amidst a crisis.
Every crisis is temporary, but that doesn't mean our recovery efforts must end when the news cycle slows down. By tying authentic compassion into your strategic messaging, you can instill a message of hope throughout your market without losing steam in your pre-existing marketing efforts.