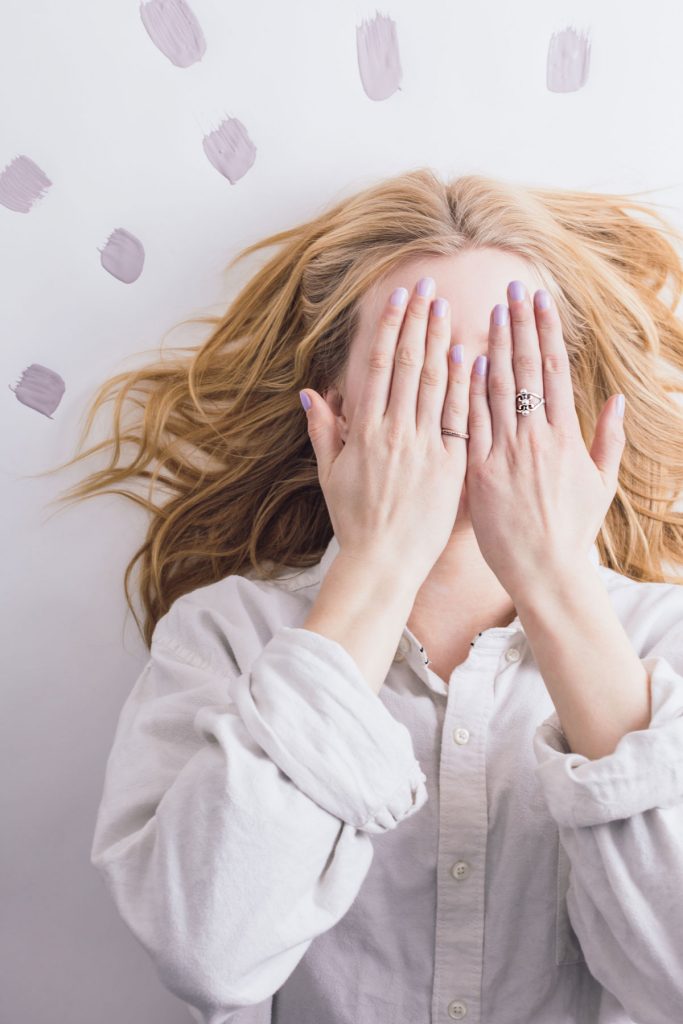 Did you know that just after grad school I taught US History at a small, public university?
At the close of each semester, a student would  schedule time with me and say something along the lines of:
"Ms. Osborne,  I need to get a B in this class," or, "I need to pass this class. What can I do?"
This would be a student who typically didn't do her homework, didn't participate in class discussions, and barely showed up.
So, the short answer was always, "Sorry, kid. It's too late."
While I could usually think of a few small, last-minute things that would give her grade a bit of a boost, nobody could ever go from failing to passing in the last two weeks of a 16-week semester. Nobody.
Fast forward to my life as a marketing consultant for wedding pros.
A few times a year, a vendor who is planning an event or launching a new service or is in the middle of the engagement season and finding that bookings are down, will approach me for help. They have not done any communication planning (read: homework), have not grown an audience around their event or brand (read: class discussion) and they've barely showed up online and on social media (read: class attendance).
Yet they always want to do some "quick promotion" to get people to purchase tickets, buy their packages or book their services.
My answer is always the same. "There are a few small, last minute things you can do to move the needle, but without planning and preparation, there's little you can do at the last minute to generate the buzz you think you deserve at the final hour of your launch.
However, planning ahead, here are some things you can do now to prepare for your next launch:
5 Marketing Strategies to Make Your Next or Event (or Booking Season) a Breeze.
1. Build an Audience BEFORE You Launch
There is so much noise and clutter on the internet, it's hard to be heard above the roar of content marketing tactics and promotions. The trick is to start building an audience early by delivering high quality content on your website or blog, in your email newsletter and on social media. I recommend starting to build your audience and fans at least  4 to 8 months before you think you'll really need them. This isn't just building an audience of brides. It also includes relationships with colleagues, online influencers, bloggers, and current and former clients who will amplify your messages for you.
Now, this also doesn't mean you're a walking, talking, posting billboard for your event, shouting to everyone who will listen (or not) to, "Save the Date of my launch!".
Be active in meaningful ways on your main social media channels. You don't have to be on all of them at once, nor do you have to turn your marketing into a full time job. However, you do have to figure out where your audience is and show up in those places, early and often. This is the equivalent to not just going to class but also participating in and learning from classes.
Starting outreach early means being a good internet citizen and building authentic relationships with both your potential clients and your colleagues, long before your actual launch.
Simple ideas to get you started:
Share colleagues' content that is relevant to your ideal brides. This does two things: gives your colleague love and attention, and also provides real value to your target audience, or

Set up an email auto-responder and grow your list. Provide exceptional value by helping your ideal brides with any problems they have and fulfilling their desires for their weddings, wherever you can.
2. Create a Simple Communication Plan
It doesn't have to be a full marketing plan with hundreds of pages of research and documentation in a three-ring binder. A simple one-sheet page, outlining who you want to reach, where they hang out, what you'll be promoting and when you'll be promoting it, will work wonders.
If you're working with a team or outsourcing some of your digital and social media marketing, this keeps everyone on the same page and on a timeline.
3. Participate in Private Facebook Groups in Your Region and Industry
Facebook groups are this decade's latest internet rage and a great way to network and grow relationships with colleagues and influencers online. There are local wedding-related Facebook groups, as well as national ones. Some allow you to post promotions, others do not. Be sure to read the community guidelines and look through the timeline to gauge how members use the group and talk to each other. One of my favorite Facebook groups for wedding pros is The Rising Tide Society.
Even if you can't openly promote on one of these groups, you can build enough meaningful relationships with vendors and share their stuff along the way that when you need help getting the word out about your own business or event, they will naturally and happily share your message, too.
4. Plan Your Launch Sequence
Your launch sequence can be neatly divided into 4 phases: pre-launch, launch, day-to-day launch engagement and last call.
You can use these ideas and phases to launch something new (like a new service or business) or you can run a launch to open bookings for the following wedding season. In fact, your service or offer doesn't even have to be new to run a launch.
In the pre-launch phase, you want to decide on your goals, both in terms of business and marketing. What is the mission behind your event, service or new business? What are your marketing and sales goals? What's your timeframe for meeting these goals?
Having clear and measurable goals will not only help you setup your campaigns, it will also keep you on track and allow you to optimize them.
The pre-launch phase is also a time to start teasing your audience. Start mentioning your new event or offering on social media. Give some behind-the-scenes and sneak peek posts. Write a blog post and create your website or landing page. It doesn't matter if at this point, your audience is small. As you start generating interest and buzz (no matter how modest at first) you'll want to have a place for people to go to find out more.
Before you move into launch-mode, decide on your launch time frame. This is where your communication plan will come in handy. Once you've officially launched you'll want day-to-day engagement. Post on social media regularly, and start emailing your audience and updating your blog about your launch. Include strong calls to action for what your audience should to do to get in on your offer. Don't forget to do a final last-call push before your event or sale ends. This will encourage the laggards to take action before it's too late. If you're promoting bookings, your last call could be a limited number of spots available for the next wedding season. You could also do ongoing last-calls for your open consultation slots for the month.
5. Ask for Help
Once you've built your audience and industry relationships, don't be afraid to ask them for help with your launch. Reach out to your network and ask if they'd be willing to share and amplify your message. Reach out to non-competitors in your local wedding community and ask them if they feel comfortable sharing your launch offering. Find online influencers and bloggers you think would be a good fit for your brand, audience and what you're offering. If someone isn't comfortable helping or says no, be gracious about it and don't take it personally. Just keep launching.
The main takeaway is that marketing should be a part of your regular, ongoing routine. The best marketers are consistent and play the long game. It may take some extra effort at first, but once you get into the habit, it's a breeze.