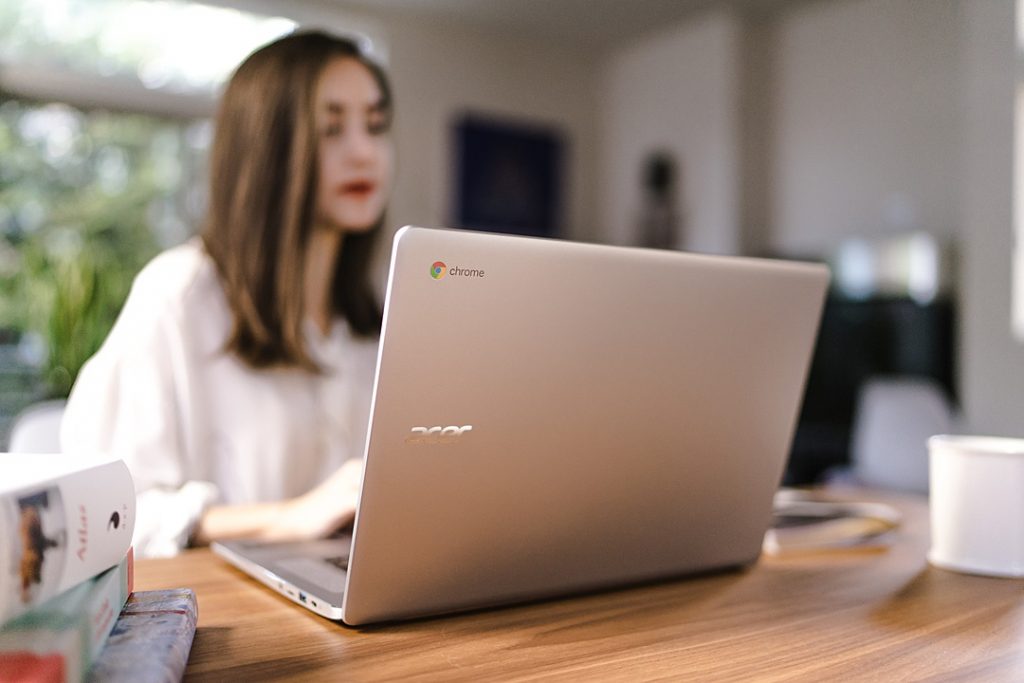 Many event professionals speak of their love-hate relationships with Facebook advertising. Although there's no denying the power of effective Facebook ads, it's easy to get lost in the process and find that your ads aren't bringing home the ROI you'd expected. The worst part is that a failed Facebook ad isn't just a waste of your time — it also feels like you've tossed your hard-earned marketing budget out the window.
In fact, this frustration has led countless people to give up on Facebook ads, deciding that they simply aren't a good fit for their business. It's unfortunate because, truthfully, Facebook ads can be successful for anyone when done strategically. You just need to have a smart game plan.
Success with Facebook advertising ultimately boils down to two factors:
Planning and designing ads with compelling messages
Setting up your ads properly in Facebook Ad Manager
In this post, we'll explore each of these steps in detail, along with some helpful strategies to maximize your advertising approach.
Let's start by laying the groundwork.
Before sourcing imagery or writing ad copy, you need to begin by considering your big-picture goals for this ad campaign. What are you hoping to accomplish? How will you define success at the end of an ad's lifespan? These answers are naturally linked to your target market, so consider your ideal clients and how you can use messaging to prompt your audience to take action. How can you spark their curiosity and persuade them to click through to the next step?
At the end of the day, an ad is simply a vehicle for the greater message you want to put in front of your target market. Dig deep and identify your ideal client's key motivators. The truth is that people don't book service providers based on logic or reason; they book based on the emotions they feel with a vendor. If a couple is planning a wedding, they obviously need a venue, a caterer, a photographer, and so on…but why should it be you? Get clear on your unique selling points (USPs), as those will be paramount in crafting effective ads.
Now, it's time to design those ads.
Once you've found clarity on your brand, your market, your goals, and your selling points, you're ready to start planning out your ad campaign. Take those USPs and narrow it down to the two or three concepts that resonate most. For a photographer, it could be your unique style of editing. A stationer may have their own inventory of deluxe supplies for enhanced invitation suites. Perhaps a planner has some very strong relationships with the venues in town.
With a few working concepts, start to consider how you can source (or create) imagery and videos that relate to each idea. Aim to create 3-4 options for each theme, so you can test them for effectiveness (which we'll cover later in this post!). While designing your ads, make it a point to keep them as organic-looking as possible so it will be more inspiring to users than a too-salesy ad. At the end of the day, they're on social media to connect with others, not to shop.
This is also where you want to include a strong call-to-action (CTA) that will compel your audience to click through and take the next step.
Next, consider how to best convey your message.
Writing ad copy can be a hit-or-miss situation, so you'll need to prepare to test different options later on. But, first, let's look at the three places you can include copy:
Text: This is what sits at the top of the ad, which makes it feel like an organic post in a user's feed. Write one caption for each theme — so, if you have three ad concepts, you'll need three captions total.
Headline: Located under the image or video, this is the most prominent piece of copy in bold that is designed to be eye-catching. It's 40 characters long, so you might have to parse your words until you find something that hooks a user in just one line. Aim to write at least three headlines for each theme — so, again, if you have three ad concepts, you should end up with nine headlines across the board.
News Feed Description: This text is displayed just below the headline, which is intended to confirm a user's choice to click. Write one for each theme that fits in with each of the headlines. (Note: This section doesn't appear in all placements, so be mindful of that when crafting your messaging.)
Keep in mind that you will be testing the effectiveness of your copy in the next step, so it's fine if you're not feeling some of your ideas. You always have the option to play around with your messaging later down the line.
OK, let's dig into Facebook Ad Manager.
At this point, you should have all of your ads designed and ready to go — which means your next step is to dive into Facebook Ads Manager and prepare them to go live. Logging into the Facebook Ads platform can feel understandably overwhelming. At first glance, it looks complicated with enough jargon to turn even the most well-intentioned marketing newbie away.
Yet, all of those complexities are actually what make Facebook such a powerful place to publish ads. The intricacies of the platform ensure that you're reaching your target market without blowing your ad budget. Of course, for that to happen, you need to know how to use it. Otherwise, you risk wasting time and money on failed ad campaigns.
Your first step to navigating Ads Manager is to understand the parts of an ad campaign. There are three terms that will help here:
Campaigns: Simply put, a campaign is a set of advertising messages that share an objective. It may be to increase conversions, drive website traffic, or build your social media following. Again, revisit your goals until you're clear on what you hope to achieve.
Ad Sets: Campaigns are then separated into ad sets, which contain multiple ads with a shared message. If you've been following along, each ad set should align with one of your themes.
Ads: Within the ad set, you have the individual ads that will be served to your audience. This is where you can upload those 3-5 variations with different images and headlines.
In addition to the ads themselves, you also need to understand audience targeting. This is how you can ensure that your ads are reaching real prospects who are interested in your business, instead of spending your budget on a ton of unqualified traffic. Facebook is particularly great with this, as it allows you to target specific demographic data, user interest, and actions.
Here are a few ways to make the most of your audience and reach real, qualified people:
Create an audience based on website traffic. To do this, you need to have Facebook's Ad Pixel installed on your website already. (If you don't, consult your web designer or look for one of the many DIY videos on Youtube. It's pretty simple!) With Pixel on your site, Facebook gathers data on traffic and you'll be able to create custom audiences based on those who have already visited your website. There's a good chance they're already interested in your business, so retargeting them with ads can be quite effective for conversions.
Target your email list. If someone has signed up for your email list, you can bet that they're interested in what you have to offer. Targeting them with ads is a great way to stay top-of-mind until they're ready to take action.
Create lookalike audiences. Based on data from your web traffic and email lists, Facebook can create additional audiences that share the same attributes as your custom audiences. This is a powerful way to increase reach and attract new leads.
Last but not least, let's talk split-testing.
Split-testing (or A/B testing) is a marketer's key to discovering which ads are most successful in achieving the end goal. Remember all of those variations you've created? Once you have them in Ads Manager, it's time to plan your testing approach.
Start by setting your daily budget to $5 for three days. By day 3, you'll have an idea of what's working and what isn't. Turn off all the underperforming ads, then up your budget to $10 for another three days. By day 6, you'll know the winning ads that you can allocate your full ad budget towards — all for only $45 and six days of testing.
If you've gone through these steps and your ads aren't performing as expected, you may just need to try a new direction. Try out some more authentic imagery in place of stock photos or drop the marketing copy in favor of real-life testimonials. Social media advertising is an experimental process, so don't be afraid to try something new.
Alternatively, it might be that your ads are working but your website isn't doing its job. If you're seeing a high amount of clicks with little to no conversions, take a moment to revisit your website from the perspective of your target market to see if there are gaps to solve.
Outsourcing your social media strategy can seem tempting, especially when your schedule is already jam-packed with creative work. However, as the business owner (and chief brand officer), you must take full responsibility for the message you're pushing out. Even the smartest technical gurus can't create a successful ad campaign without a compelling message which, of course, depends on your big-picture goals.