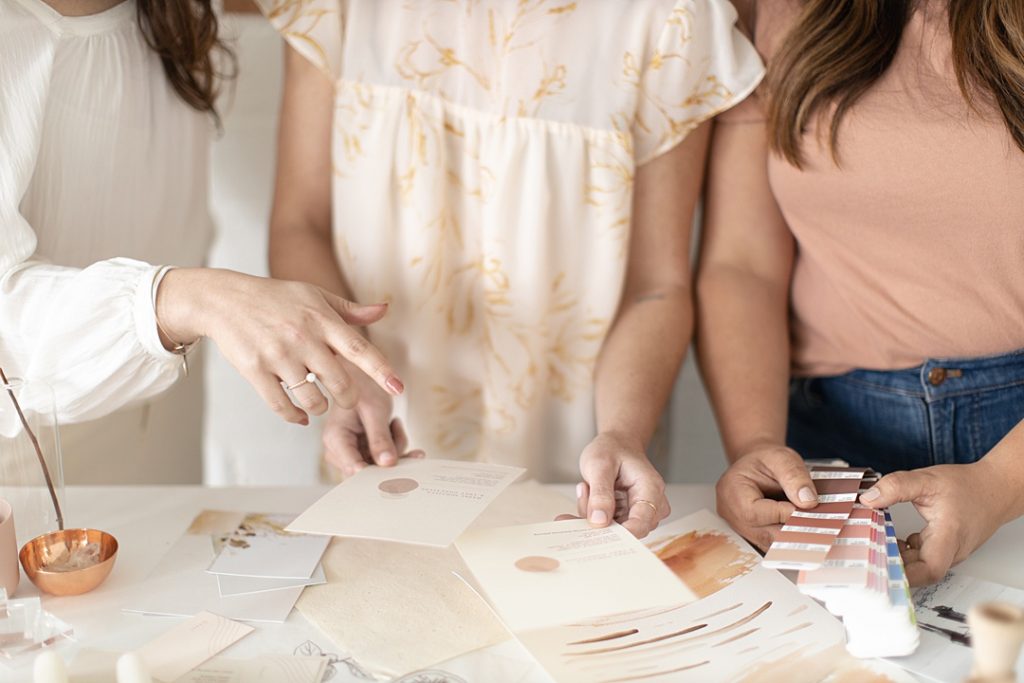 Have you ever found yourself with what you thought was a marketing budget, only to find that you're not seeing the results you'd expected? Maybe you're spinning your wheels, wondering where all that money went, and where all of your ideal clients are. Spending valuable time and resources for little to no return is frustrating, at best and can cut into profit margins and slow business growth at worst.
Most small business owners who find themselves in this position don't even know why their marketing efforts aren't effective. They just know that the numbers staring back at you are less than satisfactory. They wonder how to fix something when they don't know why—or where—it's broken?
Sound like you?
Fortunately, performing a regular marketing audit is an easy step that can reveal vital information about the efficacy of your outreach and, ultimately, the health of your business. When you have evaluative data guiding you, you end up in a much better position to adjust and refine your marketing efforts based on the reality of what has and has not worked with your audience.
No one can precisely predict what the future holds. This is often the scariest part of running a business. You can be performing remarkably well one month, yet a shift in the market can quickly render your marketing plan irrelevant.
That's why regular mini audits are so critical for businesses, particularly during times of great change and turbulence.
A great marketing plan isn't static; it's a fluid, living document that is always evolving to align with changes in your business and the market. Regularly auditing your strategies ensures your approach remains agile and adaptable to any given situation.
When you're planning to audit your marketing plan, set aside at least half a day — if not a full day. Expect to crunch some numbers and draw conclusions that will help you update and refine your current strategies. Simply put, this is not something to fit into a 30-minute break over lunch. Gather up all of the necessary information you'll need before digging in: your monthly sales reports, social media insights, SEO results, and Google Analytics reports should be in hand when you sit down for a comprehensive audit.
From there, follow these steps to reviewing, evaluating, and adjusting your marketing plan until it's fully optimized to your expectations.
Review your marketing and business goals.
Without goals, it's hard to know whether your current marketing strategies are successful or not. Review your quarter-over-quarter (QOQ) to determine your progress since the start of the year. How have you met the benchmarks you set up for each goal? Are you staying ahead of the curve or do you constantly feel like you are playing catch-up?
Next, look at your year-over-year (YOY) metrics to see how your business has performed this year. How are you pacing in comparison to last year? Did you meet your goals last year and, based on that information, are you on-track to meet them this year? Evaluating where you currently stand in relation to where you'd like to be helps you to draw up a roadmap towards a more profitable future, even if that means you need to do a bit of course-correcting to get where you need to be.
Revisit your Ideal Client Avatar.
Even if your target market hasn't changed, the circumstances that influence their desires and needs may have. Consider all that you've learned about your Ideal Client Avatar (ICA) in this period. Has the market evolved to have new expectations? Are you considering shifting your target audience based on new knowledge or interests?
If there are any changes in who you intend to reach, use that information as a lens to review your website and social media to see how it needs to be updated. If there are no changes and you plan to stay on-course with your target market, review your website and social media data to identify the types of content that resonated most and determine whether those insights align with previous data.
Take a hard look at your analytics.
Data can tell you a lot about what is and isn't working in your marketing approach, so it's time to dig into the wealth of insights at your disposal. Your website is a good starting point, so turn to Google Analytics to begin looking at your website's performance — particularly the metrics that associate with your goals:
Is your traffic growing or declining?
Where does your traffic come from?
Do the demographics of your traffic align with your ICA?
What pages are getting the most views? What about the least?
Does your traffic turn out a sufficient amount of inquiries?
If your website traffic is declining or showing a low conversion rate, it's likely you need to make some adjustments on your site. Follow the users' journey through your page to determine whether it's logical and easy to navigate. Look for areas that are unclear or unnecessary; your website exists to tell your story, provide vital information, and encourage visitors to take the next step by getting in contact. Anything else is irrelevant.
Next, set your sights on social media insights to see how well you're capturing interest and driving people to your website. Use these questions to guide your analysis:
Is your engagement growing or declining?
Do your audience members like and comment on your content? What posts perform best and which perform worst?
Do your audience members ask questions about your services through DMs?
Are you attracting the right people on social media? Are they people who are in a position to book you, or colleagues that can send referrals?
Are your social media channels driving qualified traffic to your website?
As you review data, keep an eye out for patterns and problem spots that reveal areas that could be optimized further. For example, if you notice that most of your DMs are coming as responses to your Instagram Stories, you'd want to consider spending more time on Stories than on your main feed. On a similar note, if you find certain core content topics are more successful than others, you can be confident in the type of information your audience wants from you.
While it might seem like more work than it's worth to audit your marketing plan, it's ultimately the only way you can ascertain the strategies that successfully reach and engage your ideal clients, as well as those that fall short. Every audit should answer the three essential questions to drive your future approach:
What should I start doing?
What should I improve?
What should I stop doing?
Whether your marketing strategy needs a refresher or a full overhaul, the key to a more profitable future is to target the right audience on the right platforms with the right message. Regular audits help you to remain on-track so you and your business are always moving in the right direction.