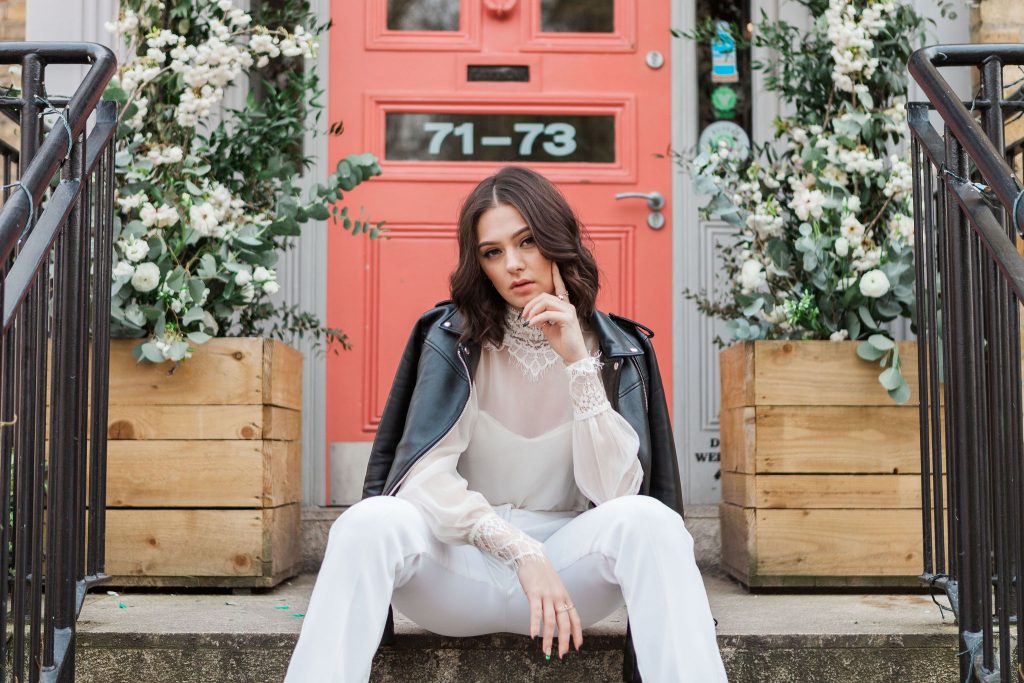 For most people, the new year is a time for setting resolutions to become a better version of yourself. If you run a business, you may have a similar process in your company as you're swapping out for a new calendar. Whether you're looking to double your social media followers or boost your revenue for the year, understanding the wedding industry landscape is crucial to level up your business in the year to come.
Here are a few industry trends that can help shape your growth strategy in 2020.
Turning the page on tech
Technology isn't going anywhere; in fact, it will only continue to grow and transform to suit the needs of business owners and clients better. While these changes can seem too rapid to keep up with, implementing tech into your business can save time, simplify life, and enhance the client experience.
"With the initial round of Generation Z couples entering the wedding market, we're going to see a customer that is entirely tech-dependent," states Sandy Hammer, co-founder, and CMO of Allseated. "Technology is being used to digitally and collaboratively design floorplans, manage guest lists, timelines, arrange seating charts, and design tabletops. In addition, the use of virtual reality for venue and layout tours continues to increase in popularity, which is revolutionizing the way weddings are planned today as well as breaking open the destination wedding planning market."
Shorter engagements
In our age of instant gratification, attention spans are shorter, and drones have turned same-day delivery into a reality. This monumental shift in mindset plays a significant role in the wedding industry, as clients tend to think in the 'now' and are not fans of the waiting game.
"In many parts of the United States, booking windows are getting shorter," explains Michelle Loretta, owner of Sage Wedding Pros. "The immediacy and availability of online product – ala Amazon – has 'trained' consumers to get goods when they want them. Gone are the days of waiting months for something hard-earned and long-desired."
Loretta continues: "This is having an impact on how people buy everything, including wedding services. And, with each generation, we're going to see shorter timeframes between the engagement and the wedding day. This means that, as service providers, we are needing to shrink the time we plan an event. It's changing our selling seasons, too. Where we used to see the stream of clients booking 12-18 months before an event, we're seeing more clients booking 6 months out instead."
Social media authenticity
It seems like social media algorithms are always changing and, in 2020, we expect to see more genuine communication and relationship building through online platforms. This aligns with Instagram's move to hide "likes," removing a feature that has driven some to show a highly-curated, inauthentic version of themselves to earn recognition.
"Social media is allowing a different kind of connection with vendors," says Dorothy Polka, editor of Polka Dot Bride. "Couples can give instant feedback to vendors, they can decide whether they want to hire a vendor or not from the personality and traits they share on social media. The behaviour of vendors online is impacting booking decisions in huge ways."
Continued industry education
Learning is fundamental to growth and, with change always in the air, it's important for wedding business owners to keep up with their own education. Reading books and blogs, attending conferences, and listening to podcasts are all great ways to tune into the happenings around the industry.
"Continuous learning is instrumental in growing a business," asserts Jessica Bishop founder of The Budget Savvy Bride. "I think that staying on top of social media trends, marketing strategies, and tech tools has been crucial in navigating the ever-changing landscape of online publishing!
Editor-in-chief of Love Inc. Magazine, Brittny Drye, adds: "Always being open to learning allows me to evolve my business as times change. This industry isn't what it was five years ago — or even two years ago! — so in order to survive and thrive, a business leader must be proactive in education."
For more wedding business trends (as well as those pretty aesthetic trends!), check out the full International Wedding Trend Report and learn about the latest and greatest from wedding pros from around the world.
---
Kylie Carlson is the owner of The Wedding Academy. With seven locations globally, the Academy boasts an internationally recognized accreditation program that brings professional training to wedding planners, designers and stylists.