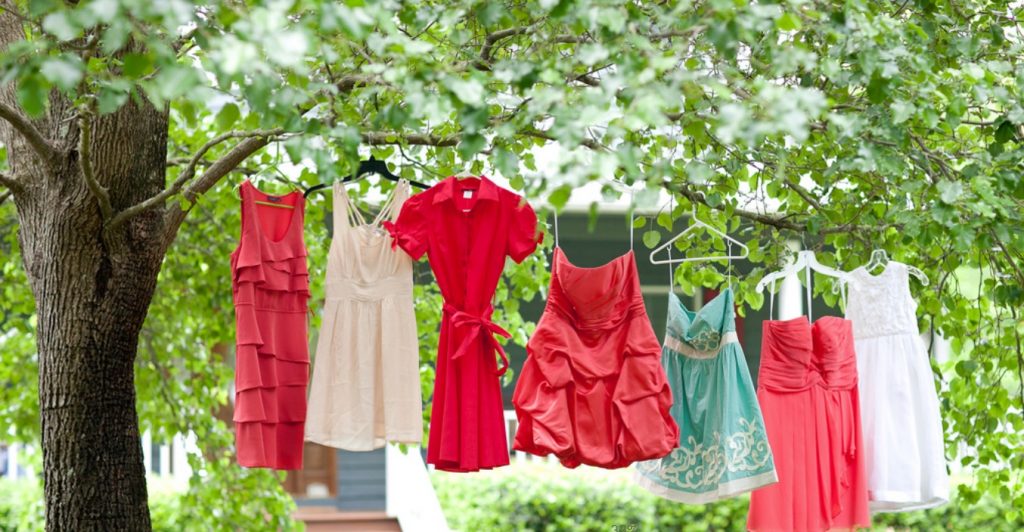 The 2016 Global Wedding Report from Splendid Insights is out. The report consists of survey responses from more than 16,000 couples who tied the knot in 2015. This study offers information about demographics, wedding day priorities, hiring decisions and how brides are finding their vendors. The report includes a number of reassuring findings as well as some surprising ones. Here are some key findings and how they affect your business and marketing.
Demographic Break Down
Most notable is this: with the recovery of the economy after the 2008 crash, 2016 couples are employed and making money. Spending in the economical wedding budget segment ($10,000 or less) decreased slightly from the year prior and spending in the luxury wedding budget segment ($96,000+) increased slightly.
One-third of all couples currently have a household income of $80,000 – $150,000. This is good news and bad news. On the one hand, more than two thirds of couples are having a standard wedding ($11,000 – $30,000) or a premium wedding ($31,000 – $90,000). On the other hand, because 79% of couples are paying for all or part of their weddings, staying on budget is still a high priority.
Having budget as a wedding planning priority doesn't mean these couples are "budget wedding" couples, it simply means  they have a budget and set priorities and would like help sticking to them.
Not surprising, 91% of couples getting married in 2016 are millennials, and three quarters of them hold a bachelors degree or higher. So if you've buried your head in the sand when it comes to marketing to smart and savvy millennials, pull your head out, right now!
How Couples are Finding You
Word of mouth is still the most powerful and common way brides are finding you. 52% of brides and couples turn to friends and family offline for recommendations first.
What this means is you have to start thinking of your customer service as a part of your marketing mix. From the planing phase through the wedding day, when you give an exceptional experience to your clients, you create raving fans who will refer you to other brides and couples down the line.
Not surprising, SEO is still important. Half of all brides and couples are finding vendors through online search. More surprising is the role that blogs now play for vendors getting found. One third of brides and couples are finding vendors on wedding blogs, which, conveniently enough, can help your SEO.
What Matters and What Doesn't
Some of the most insightful information in the report centered on what prompts brides and couples to hire a vendor. Here's the deal: your owned channels (namely your website and portfolio) are just as important as they ever were. In an age of social media, we may think that the website and portfolio are antiquated, but the reality is brides and couples use them to evaluate you. Two thirds of brides and couples rely on an updated portfolio and half say an up-to-date website is very important.
Still, brides are certainly on social media, namely Instagram and Pinterest. 1 in 5 couples (20%) now use Instagram in their wedding planning process. This means social media is an important way for getting found online. But make no mistake, once they find you, brides and couples are using your portfolio, website and professionalism to make their final booking decision.
In fact modern couples value personality. Two thirds of brides and couples evaluate your personality in their hiring process. However, brides and couples don't need you to be their best friend, they need a personable professional. Two thirds of brides and couples highly value personality but only 10% said that becoming friends was important. So don't worry about being BFFs with all of your brides; worry about being professional and exceeding their expectations with exceptional customer service and product.
Finally, while brides and couples are using social to plan their weddings, they barely gave a hoot about your personal social media presence. Only 12% valued it as vey important while one third said they could take it or leave it.
Think of social media as a way to get found. It's not a way to book brides. When you think about ROI for your social media efforts, consider it as a lead-generating tool. Is it driving traffic to your website and portfolio? Once a bride is on your website or portfolio, it's your job to get them to call or fill out your contact form. Once they call or fill out your contact form, it's your job to book them. It's called a sales funnel. Social media is at the top of the sales funnel, you are the one at the bottom of the funnel actually booking the client.
Other things brides and couples don't care about include your awards, celebrity clients and the amount of press you get. Those accolades and accomplishments may be important in your professional network to gain respect and get referrals, but they won't automatically make brides book you.
More Insights
The 2016 Splendid Insights Global Wedding Study contains 38 pages of data regarding demographics, booking priorities and wedding day priorities, and the role of media (both online and print) in getting found and booked. It's well worth the $99 price tag. Click here to purchase.
Also available are the 2016 Luxury Wedding Market Report (budgets of $96,000 or more) and the 2016 Premium Wedding Market Report (budgets of $31,000 – $95,000).
Methodology:
Survey Dates: January 6, 2015 – January 31, 2016
Survey Type: Online
Sample Size: 16,071
Margin of Error: +/- 1.1%
Confidence Rating: 99%
Photos for this year's report are courtesy Nancy Ray Photographer and are used with permission.