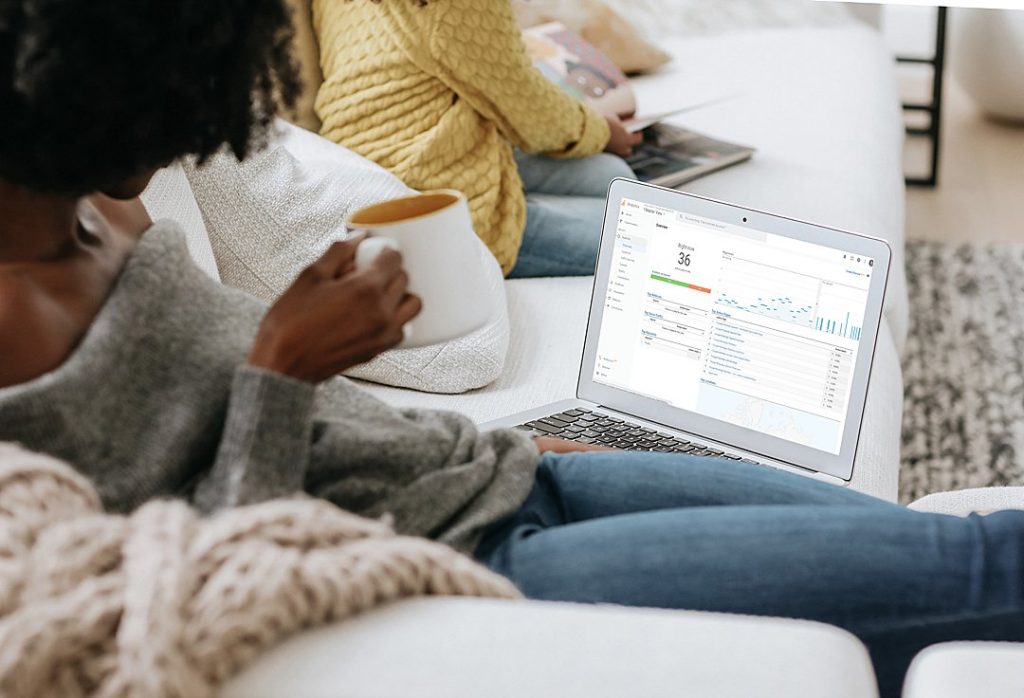 The most common question I get is a simple one: How do I make more money?
Every business owner asks themselves this at some point or another. Surely, it's been on your mind before. Increasing your profit margin is always a worthwhile goal, but becomes especially critical when the economy is down, or even during regular seasonal downturns.
If you're looking to trim the fat and make the most of your marketing budget, the low-hanging fruit is to skip over the unnecessary steps and focus your marketing spend only on the strategies that have proven to be effective.
But, how can a smart and savvy business owner identify what has proven to be effective?
The answer lies in your own data.
Your own website and social media analytics can reveal key insights about your audience's behavior. If you know what to look for, you can separate the useful from the useless and ensure your dollars go the distance. Here's how:
Ditch the typical approach to web analytics.
Many event pros already have Google Analytics installed on their website, which is the first step to making sense of your marketing mix. However, what happens next is where the magic happens (or doesn't).
You might be wondering how a bunch of numbers will grow your business and increase your bottom line — especially if those numbers aren't meeting your expectations. This frustration is common for those who have explored their Google Analytics dashboard but have yet to find any rhyme or reason in the data. 🤷🏻‍♀️
Consider the last time you logged onto Google Analytics to review your dashboard. It's OK if it has been a while, but that will soon change. What did you see there? Did you have any valuable takeaways? What did you do with the numbers you saw?
Picture this: Your page views are up (yay!) and your bounce rate is down (yay!) — you pat yourself on the back and go about your business feeling great about your marketing performance. Those numbers must be good, right?
Well, maybe.
The truth is that data is little more than meaningless numbers unless you're asking the right questions of them. High page views could be a sign that your latest social media campaign is successful. But, it could also mean that you have a traffic issue resulting in spam visits to your site. The only way to determine efficacy is to dig deeper than the top-level analytics.
A better approach to web analytics.
The Google Analytics dashboard is only the tip of the iceberg when it comes to the real insights you can gather about your online presence. In fact, there are nearly 200 reports that you can run, right out of the box.
Before you close your laptop and run away, rest assured that you don't need to review every report to get good insights. In fact, you only need a few basic reports to start evaluating and optimizing your marketing strategies. Don't worry — you are not signing up to sift through a mountain of metrics. (Seriously, even those who specialize in analytic don't have the time to run 200 reports!)
Instead of facing data overload, focus only on metrics that help you evaluate and adjust your current marketing efforts. To do this, you start by asking great questions. Not hard questions, or complicated questions, but questions that will help you take action and measure change over time.
Ultimately, the questions you ask of your data will depend on your market, your goals, and where you currently stand, but here are a few examples to get you started:
Am I getting the right traffic? Are they coming from the right geographical locations? Do the demographics align with my ideal client avatar?
What is my biggest referral source? Is it a result of my marketing strategy?
Is my inquiry page seeing a significant conversion rate?
Which blog posts are the most successful? Which are the least?
Without asking the right questions, you can't run the right reports — and, without the right reports, you won't be any closer to identifying the areas that are prime for optimization.
How to organize and track analytics
At the end of the day, analytics are less about what reports you look at and more about how you think about those reports. If you ask your analytics great questions that lead to action, you will find Google Analytics to be a powerful tool.
Beyond that, it's as simple as creating a basic spreadsheet (or even pen and paper, if that's more your speed!) to track the important metrics that will answer your questions. When it comes to tracking analytics, consistency is key. You are not just measuring what's going on right now; you are looking for change over time. Choose a reporting method that will motivate you to keep it updated each month. Either way, jot down the important metrics that you want to track, like your conversion rate, top referral sources, most visited pages, and bounce rate.
Once you discover the system that works best for you, you can begin to shift your focus to the data at hand. If you're new to Google Analytics, you'll need to wait a couple of months to let the data "cook" so you can generate your baseline metrics for comparative purposes. If you already have at least a few months of data, you can start crunching numbers to identify trends and gaps in your current marketing funnel.
The beauty of web analytics is that the data will only grow more powerful and accurate with time, so set a monthly reminder in your calendar to record your data and keep up with your analytics. It won't be long until you start to recognize the natural ebbs and flows of your business throughout the year, which will allow you to be proactive in your marketing approach as well as alert you to any irregularities that need to be addressed.
Notice a heavy dip in CPC traffic after a recent ad campaign? You'll know it's time to go in and perform more ad testing to land on the best fit. Excited to see an uptick in conversions after publishing a new blog post? Now you can test more content that resonates with your ideal clients to see if you can replicate your success. Good or bad, understanding the performance of your marketing strategies allows you to better allot your budget to make more impact with your dollars.
When you keep your analytics approach simple and intentional, the data will serve as the answer to all of your burning marketing questions. You just need to get in there and make the numbers do the work for you.