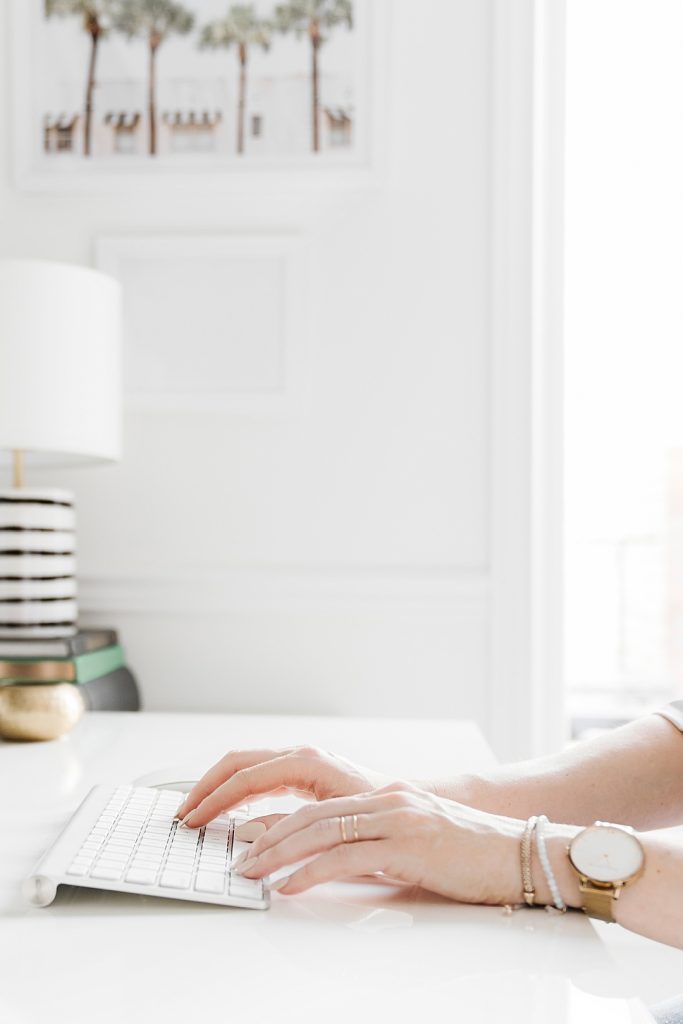 Venues are closed. Most of us are sheltering in place. Many couples are forced to reschedule, or worse, in the midst of financial uncertainly, scaling back, eloping or cancelling their weddings altogether. In time like these, it's more important than ever to stay top-of-mind and offer value to current and potential clients in order to make a string and (hopefully) speedy recovery.
Yet, posting for the sake of posting can make you seem irrelevant at best and tone deaf at worst. It's important to generate goodwill and trust in times of crisis.
Here are 3 things you can post on social media during the COVID crisis to stay top-of-mind and relevant.
1. Past Events
Many wedding and event pros are wondering if it's gauche to post past weddings and events when clients are mourning the rescheduling and cancellations of current events. Or they wonder if it's OK to post images of large gatherings when we are all social distancing.
Both are great questions.
While you certainly want to be careful of groups shots that violate social distancing norms, it's fine to continue to post images from past events. There are plenty of couples currently planning their 2021 weddings and other who, because they have to reschedule to a different season, are changing the look and feel of their event to fit the new season, so posting inspiring details is both useful and appropriate. Tablescapes, florals and other pretty, fun or meaningful details from past events can offer a pretty emotional respite from all things COVID and provide much needed inspiration to couples planning or rescheduling their weddings.
To remain relevant and nod toward social distancing, pull back on large group shots and opt for shots of couples, parents and pets. The caption matters for these posts and you can tell stories of love and strength and showcase couples and families who overcame difficult situation in order to spread hope,
2. Useful tips
There's a lot of uncertainty for all of us and clients have a lot of questions. Luckily, you have some answers. One of the best ways to drive engagement and generate trust and goodwill is to offer useful information clients crave. If you're unsure of what tips to post, look no further than your inbox. What are clients asking you the most? Where do they seem the most confused? Still stumped, join a couples Facebook group like Bridechilla and
A few ideas to get you started are:
Making the most of virtual meetings with vendors (all)
How to reschedule the right way (all vendors)
How to plan on a reduced budget and still get everything you want (all vendors)
Remote video hacks for making sure your vulnerable loved ones can still share in your wedding day (videographers)
How to install a virtual back drop on zoom (planners)
How to take proper measurements of your body for  at-home and virtual dress fittings (bridal salons)
Pro tip: You can write a full article or blog post and use the content to produce multiple social media posts and drive traffic back to your website.
3. Shared content
One of the best ways you can support your local colleagues is to like, comment on and share their content. It happens to have the added benefit with serving your potential clients too!  Start with your inner circle of most trusted colleagues. Look for exceptional content that will truly help and serve your audience.  Tips, checklists, and COVID-related advice are all great things to share.
Other places to find great content is on wedding blogger's websites.  Wedding bloggers have also become powerful social media influencers as well, so sharing their content can help you build relationships with these powerful media outlets.
Take a tip from strong couples
The caption of this post perfectly captures the collective mood under quarantine, celebrates the love and warmth of special days in the past and looks hopefully toward the future. You can do the same with your client stories.  Caption an image fo a previous couple by saying something like.
It's day XX of the quarantine and like me, many of you may be ready to (throw a dinner party / hit up target/ walk around in the grocery store without a mask). On days like today, I'm reminded of (couples names) who were the most (patient/optimistic/law-abiding) couples I've ever met. They (couple story)… I think we can take a page from (couple's name) play book and (do/think/remember)  … (main point of the story.)