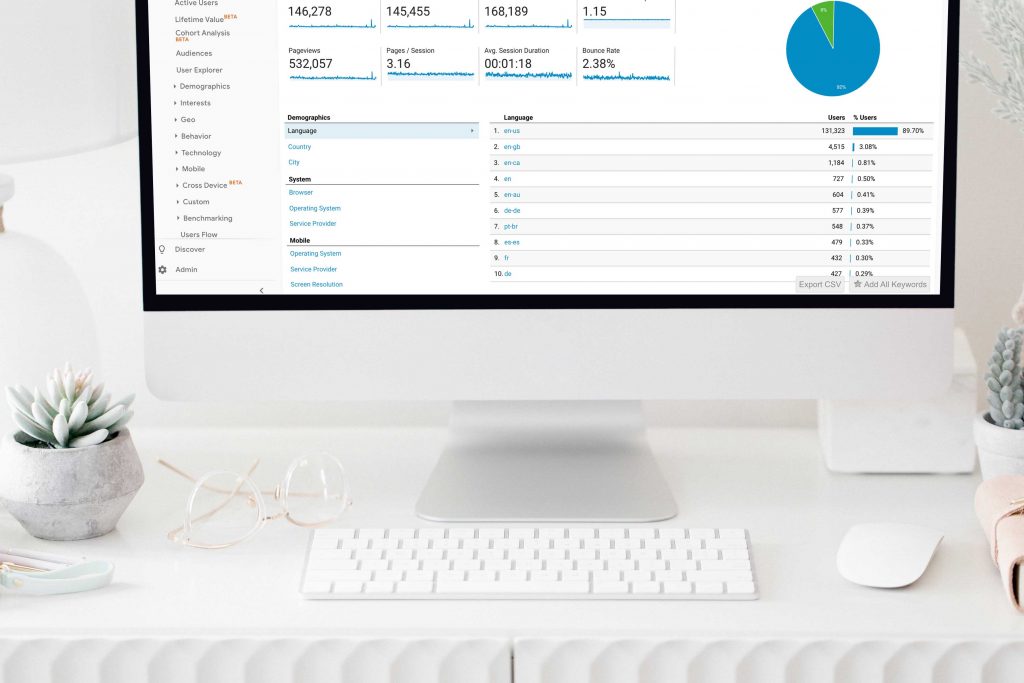 Download the 5 Key Google Analytics Every Wedding Pro Should Know
Do you have Google Analytics installed, but you're not sure how to get the most of it?
Download this handy guide that outlines the 5 core Google Analytics metrics wedding and event pros can use to make better marketing decisions.
---
Are you attracting the right people?

Find out what reports tell you if you are attracting the right people and if your traffic is relevant and ready to book you.

Where to advertise and spend your marketing time and money.

Learn which reports will give you insights into where youu should be spending your time and money marketing your business.

If your marketing and advertising is working

Learn how to set up some basic features in Google analytics that will tell you once and for all, if your marketing is leading to inquiries.
Download Your Google Analytics Guide Now